---
In This Issue:

Mall of America Expansion
Investment Impact of Walgreens/Rite Aid Deal
Mall REITs Grow Through Existing Assets
Recent Transactions
AVG Presents at NAPTA Annual Conference
---
Mall of America Expansion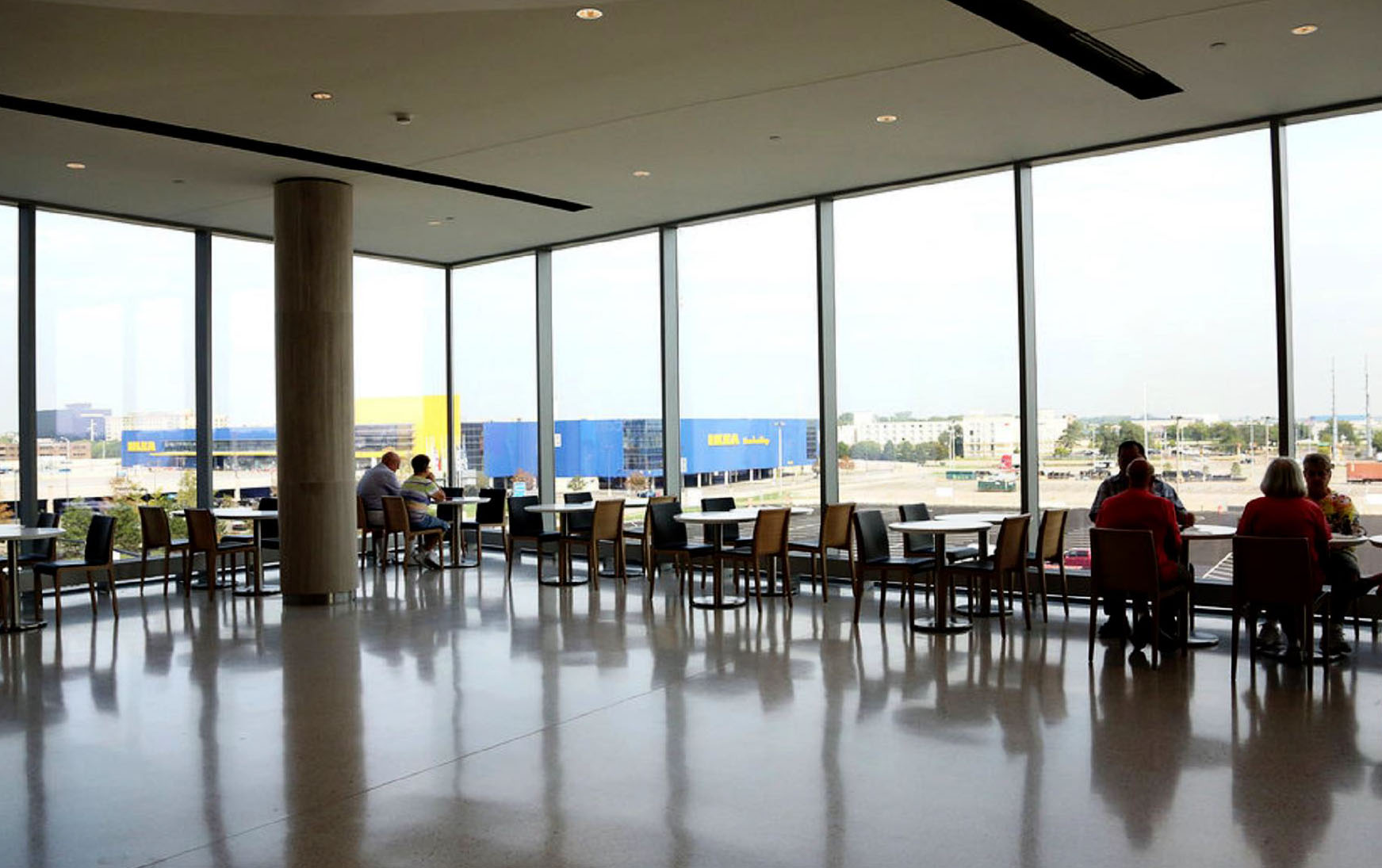 In September, the first part of the Mall of America's new $325 million addition is open to the public. Visitors can access the third floor of the expansion along the north side of the mall, which has already been occupied by eateries, such as Burger King, Qdoba and Panda Express in a food court dubbed Culinary on North. The new food court also includes a wall of windows that look out onto the nearby IKEA store and the airport. Shoppers can also look down into the 6,000¬square foot-atrium, but the first and second floors won't be accessible until later this year. Except for the Italian fast-casual chain Piada, the mall has not named any other new tenants for the space.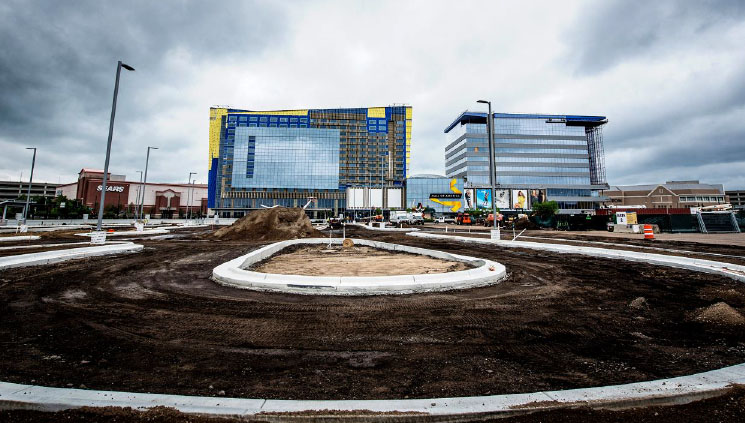 In November, mall officials say shoppers will be able to access the first and second levels, including the mall's new "front door" and a 6,000¬square-foot atrium. That same month, a 342-room J.W. Marriott Hotel attached to the addition will also open. The opening of a seven-floor office tower that's also part of the project hasn't been set. Eventually, dozens of new restaurants and stores are expected to fill the 163,000 square feet of new retail space, joining the 520 shops already in one of the nation's top tourist destinations. But the mall's executives haven't yet announced any of the new stores and are still in active negotiations with prospects.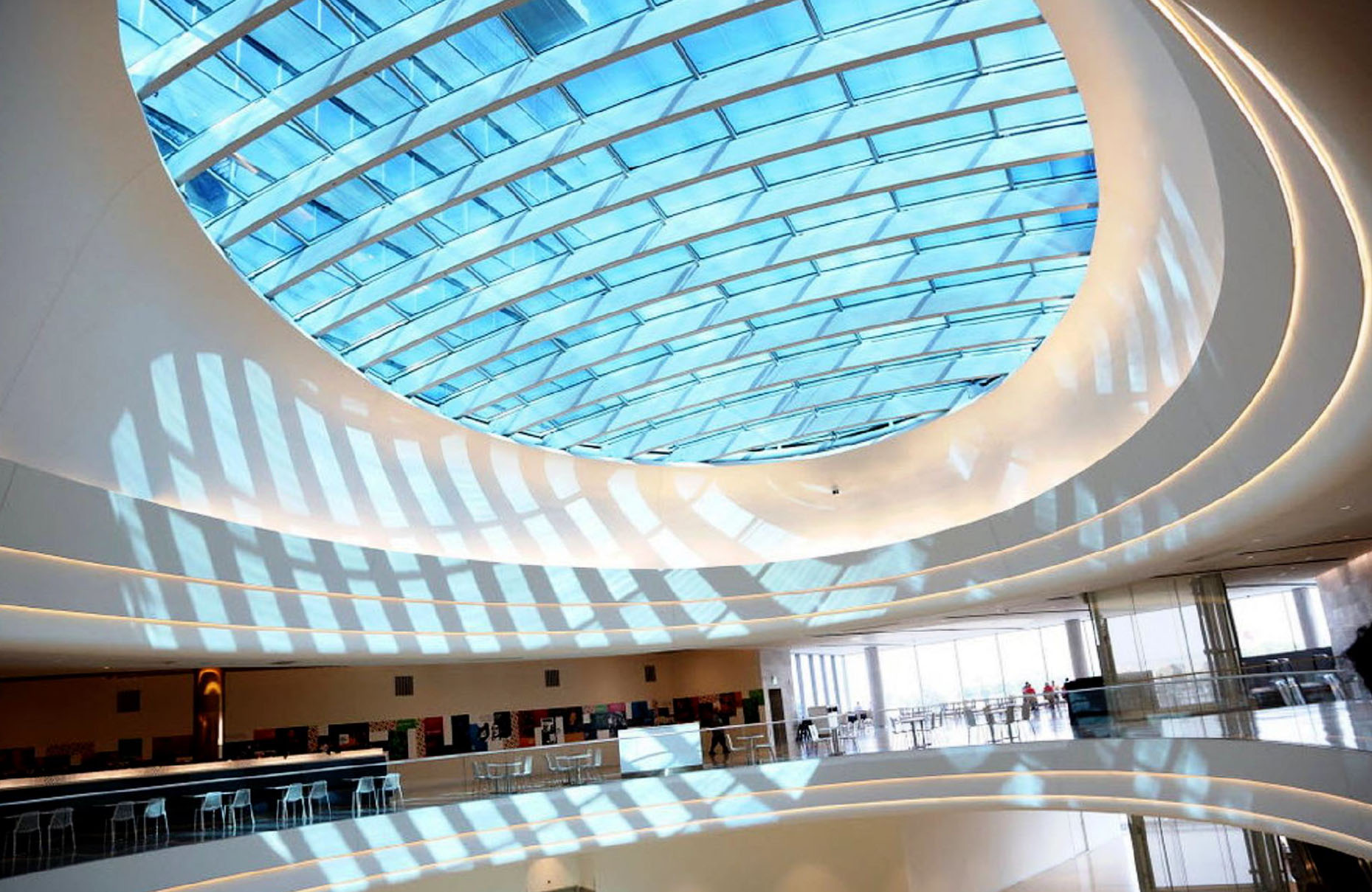 The mall continues to have conversations with potential retailers. It's a really unique opportunity for a retail center to have this much square footage of contiguous space for new retailers. It gives the mall a chance to step back and make sure the right mix of retail is in place. Mall executives are aiming high, hoping to make the addition more of a luxury wing that will be more attractive to tourists. But higher-end retailers tend to move slower and be pickier about their locations, which is having an effect on the pace of the mall's deal making. A brand like Gucci wants to be next to a Prada and Louis Vuitton, and other luxury retailers. So the mall has to try to coordinate among all of these brands, which may have different timetables for their own expansion plans. In addition, these types of retailers like to be heavily involved in the overall design and look of their storefronts.

Luxury retailers tend to locate in upscale shopping districts rather than a place like the Mall of America, which is different than their typical type of space. In addition to luxury retailers, the Mall of America is also focused on bringing in stores new to this market. Men's apparel, furniture, and beauty are other areas of focus of its leasing team as it looks to fill out the expansion. The question is how long will it take to absorb the space? According to retail brokers, if it takes the mall up to a year to fill out the new addition with retailers, that should not be a problem. If the mall stayed empty a couple of years, then there would be a problem. The Mall of America continues to be a popular shopping venue, racking up more than $1 billion in sales and attracting more than 42 million visitors a year.

Just in time for the holidays, the Mall of America in Minnesota has installed 71 miles of copper wire and 15,000 feet of optical fiber to enable Wi-Fi throughout the center. The mall is preparing to launch its first mobile application, and in November it will begin a valet parking service that lets shoppers drop off their cars in one place and pick them up in another.
---
Investment Impact of Walgreens/Rite Aid Deal

Cap rates for single tenant net lease properties have been on a long-term slide, but more than any other sector, it's drug stores that really draw interest from investors. They are mostly investment grade, they have the longest lease terms and investors are very familiar with the brand names. According to The Boulder Group's recently released report, the net leased sector reflects that cap rates for CVS, Rite Aid and Walgreens properties all reached new historic lows in the third quarter 2015.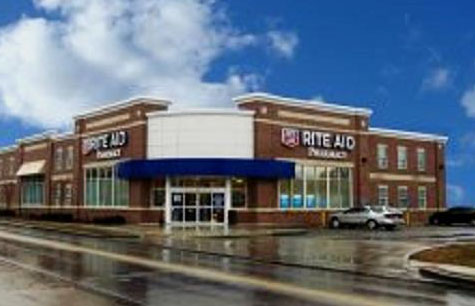 Meanwhile, owners have attempted to take advantage of unprecedented high values, increasing the drug store property supply by more than 20%. The median asking cap rate for Walgreens' properties sank to 5.50%, a decline of 10 bps from the second quarter. CVS dropped 30 bps to 5.45%, and Rite Aid fell 77 bps and hit 6.63%. The big question hovering over the sector is how much the recent $17.2 billion takeover of Rite Aid by Walgreens will change things.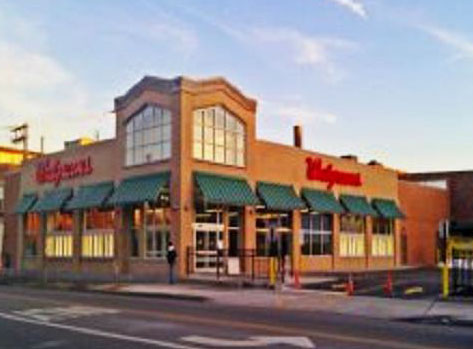 Most experts anticipate that the number of store closings will be small, however, Walgreens will work to eliminate redundancies. Therefore, store closings is an unknown. But at the same time, this deal is very beneficial to the sector as a whole. Rite Aid goes from a non-investment grade to an investment grade company. Once the deal is well along over the next few months, it should substantially increase buyer interest in the market.

The big chains such as Rite Aid and Walgreens are doing very little new construction, with the latter mostly concentrating on completing relocations and renovations. This should help keep competition sharp among investors during 2016. Private investors are expected to remain the primary buyers. Consequently, it has become increasingly difficult for institutional investors to acquire long-term leased drug stores due to the low cap rates associated with these properties.
---
Mall REITs Grow Through Existing Assets

Regional mall REITs are under constant pressure from investors to grow earnings. In the past, these companies have focused on development and mergers and acquisitions to generate growth. Today, however, REITs are relying on their existing assets to provide the growth they need to satisfy investors. The majority of the growth now is organic from rental increases, followed by redevelopment of existing properties.

Ground-up development opportunities remain limited, given the amount of land, money and time required to build a regional mall, and that doesn't even take into account the limited demand for department store anchors. Mall acquisitions, meanwhile, aren't a strong vehicle for growth for REITs that focus on trophy assets, though there are some opportunities for those that are interested in class-B assets. CBL & Associates, for example, recently acquired Mayfaire Town Center and Mayfaire Community Center at Wilmington, N.C. REITs already own most of the class-A, or fortress, malls. There are very few quality malls that remain in private hands, and those that do are primarily owned by families and companies that do not want to let them go.

Instead of M&A activity, some REITs have looked at other ways to capitalize on their portfolios. For example, Macerich Company recently announced it has reached agreement to form joint ventures to which Macerich will contribute interests in eight assets with expected cash proceeds to Macerich totaling $2.3 billion. GIC, Singapore's government wealth global fund manager, will have a 40 percent interest in five assets and Heitman will have a 49 percent interest in three assets. The transactions are subject to usual and customary closing conditions and are expected to close in phases starting in October 2015 and concluding in the first quarter of 2016.

Regional mall REITs have suffered the bulk of recent retailer bankruptcies and closings, particularly those related to department store brands. However, most of these companies are looking at these bankruptcies as opportunities to bring new tenants to their centers or embark upon larger redevelopment projects. For example, CBL redeveloped a dark Sears box in Cool Springs Galleria into Nashville's first American Girl store, and at Regency Square in Racine, Wis., it has started construction on a new Dunham's Sporting Goods in a former Sears location.

Redevelopment isn't a new strategy, but it has gained in prominence as ground-up opportunities have become harder to find. Developers already know what kind of retailer demand and consumer demand they have. Further, redevelopment is a very lucrative undertaking. REITs can generate returns ranging from 8 to 12 percent on redevelopment. It encompasses everything, from expanding and renovating an existing center to expanding an existing property by adding new space, often square feet dedicated to non-retail uses. Macerich, for example, is adding an office tower, hotel and residential building to its Tyson's Corner Center in Northern Virginia.

Meanwhile, Simon has the biggest redevelopment pipeline of all the regional mall REITs. The Indianapolis-based company expects its redevelopment investment to be at least $1 billion annually through 2017, according to comments made by David Simon, Chairman and CEO of Simon, during the REIT's second quarter earnings call. Currently, Simon is actively redeveloping 28 properties for a total spend of $1.7 billion. Construction continues on some iconic properties, including Roosevelt Field in Garden City, N.Y., The Galleria in Houston, Stanford Shopping Center in Palo Alto, Calif. and King of Prussia Plaza in Pennsylvania.
---
Recent Transactions

Nationwide, transaction volume for good quality retail properties continues to be strong. Here's a look at some of the recent deals:

In October 2015, Tanger Factory Outlet Centers sold five outlet centers for $150.7 million in total. The five properties, about 610,000 square feet in the aggregate, are in Barstow, Calif., Tuscola, Ill., West Branch, Mich., and two in Kittery, Maine. The buyers were not disclosed. Craig Realty Group and CJK Investments bought the shopping center in Barstow and plan to rename it Outlets at Barstow.
In October 2015, Federal Realty Investment Trust and two local partners paid Simon Property Group (SPG) $110.2 million for The Shops at Sunset Place, a 515,000-square-foot, mixed-use center in South Miami, Fla., tenanted by AMC Theatres, Barnes & Noble, Forever 21, LA Fitness, Splitsville and Z-Gallerie. The deal includes the assumption of an existing $70.8 million mortgage. The trust acquired an 85 percent stake in the property, with local market partners Grass River Property and The Comras Co. holding the rest.
In October 2015, AEW Capital bought Rockwood Capital's stake in Vestar's 1.3 million-square-foot, open-air Tempe Marketplace in Tempe AZ. Tempe Marketplace, the popular open-air mall near Arizona State University's main campus, sold for $367 million. It is one of the priciest real-estate deals in Arizona history. The 1.3 million-square-foot shopping center has dozens of stores and restaurants, including Nordstrom Rack, H&M and Dave and Buster's. The mall was sold in an unusual deal, with its developer Vestar being part of the groups buying and selling it. Phoenix-based Vestar and New York-based Rockwood Capital sold the mall to a partnership made up of Vestar and Boston-based AEW Capital Management. A $280 million deal with Rockwood in 2010 allowed Vestar to refinance Tempe Marketplace and buy out DLJ/Credit Suisse, its original partner in the project. Vestar developed Tempe Marketplace at Rio Salado Parkway and Loop 202 in 2007. The shopping center is fully leased and draws retailers popular with Millennials. F21 red, Forever 21's newest store brand, recently opened at the mall.
In September 2015, Starwood Capital Group of Connecticut acquired a mixed-use lifestyle center in Lakewood, Colo., through its Starwood Global Opportunity Fund X. Though terms of the deal were not disclosed, the reported price tag for the asset was close to $300 million, making it one of the largest commercial transactions this year. Starwood acquired the 1.1 million square foot Belmar mixed-use lifestyle center located roughly ten miles of downtown Denver, from GF Properties Group LLC — a subsidiary of the Southern Ute Indian Tribe. Belmar serves as the town center for Lakewood, Colo. and the greater West Denver area, and incorporates a mix of retail, office, and multifamily components. The deal was brokered by Tim Richey, Mike Winn and Brad Lyons of CBRE Group Inc. The Belmar open-air center includes 871,000 square feet of retail space, 96 percent of which are leased to tenants such as Whole Foods, Dick's Sporting Goods, Best Buy, and Nordstrom Rack. The center's retail component also includes a 16-screen Century Theatre. Belmar also incorporates 282,000 square feet of fully leased Class A office space, as well as 171 Class A residential units. The lifestyle center will now be managed by Starwood Retail Partners, a Starwood affiliate established in 2012.
In September 2015, American Realty Capital -Retail Centers of America Inc., in partnership with Lincoln Property Co. Southeast, acquired the Patton Creek shopping center in Hoover, Ala., for $83.5 million. Patton Creek Holdings LLC sold the property, which comprises 512,871 square feet and was roughly 95% leased at the time of acquisition, according to the report. The open-air retail center features tenants such as Barnes & Noble, Ross Dress for Less, Dick's Sporting Goods and DSW. The center sits on 65.7 acres beside the Riverchase Galleria mall, which is owned by General Growth Properties Inc. through a joint venture with Jim Wilson & Associates LLC.
In August 2015, the Towne Centre at Laurel was sold for $134.8 million, not long after Greenberg Gibbons completed a redevelopment of what was the former Laurel Mall. Investors planning to renovate the mall acquired it out of bankruptcy in 2006, but the plans fell through amid the recession until lead developer Greenberg Gibbons came on board in 2011. Owings Mills-based Greenberg Gibbons began demolition of the Laurel Mall and new construction started in 2012. The first retailer opened in the new town center-style shopping center in spring 2014, and other stores followed suit, including Harris Teeter, Burlington Coat Factory and a movie theater. The mall was sold to a subsidiary of UBS Realty Investors on Aug. 4, public records show. Greenberg Gibbons spent more than $100 million to redevelop the mall site. Greenberg Gibbons also redeveloped Annapolis Towne Centre and Hunt Valley Towne Centre and is working in its hometown of Foundry Row, a redevelopment of the Solo Cup factory into a Wegmans-anchored town center.
In August 2015, Savills Studley's National Retail Services Group arranged the $16 million sale of a triple-net leased, 119,000-square-foot Home Depot located in Seaside, CA. Kyle Miller and Bill Bauman of Savills Studley represented the seller, New York Life Real Estate Investors, in the transaction. Hovercraft LLC purchased the property with a cap rate in the 3 to 4 percent range. Home Depot's lease runs through 2032.
In August 2015, Jefferson Commons, a nearly 200,000-square-foot shopping center on Outer Loop next to Jefferson Mall, was sold. Dallas-based Lincoln Property Co. Southeast, on behalf of American Realty Capital -Retail Centers of America I & II, a publicly registered, non-traded REIT, purchased the shopping center from Brentwood, Tenn.-based owner GBT Realty Corp. for $36 million. GBT Realty Corp. confirmed the sale, but declined further comment. Jefferson Commons, which opened this spring, is anchored by Academy Sports + Outdoors and houses several other businesses, including Chic-fil-A, Firehouse Subs, Five Below clothing store, Hancock Fabrics, HH Gregg, Mattress Firm, Men's Warehouse, Michael's Arts & Crafts, Shoe Carnival and Sports Clips. It is located just a few minutes from I-65, the Gene Snyder Freeway and Louisville KY International Airport.
In August 2015, the grocery-anchored Townline Square Shopping Center changed hands in an all-cash deal valued at close to $45 million. Greenwich, CT-based retail REIT Urstadt Biddle Properties reported it has sold the 315,000-square-foot shopping center located at 533 South Broad Street, Meriden CT to a private real estate property group. Brokerage firm HFF, led by Jim Koury, exclusively represented Urstadt Biddle in the sales deal and introduced the buyer. Urstadt Biddle says it will use the proceeds of the sale to repay revolving debt that was used primarily to acquire grocery anchored shopping centers in fiscal 2014 and the first nine months of fiscal 2015 that are all located within the company's core marketplace, which is the metropolitan New York tri-state area outside of the City of New York. The transaction signals the end of the company's divesture of properties outside of its core market. Townline Square is anchored by Big Y Foods with other major tenants including Burlington Coat Factory, Michaels, Marshalls, Bath & Body Works, PetSmart and Panera Bread.
---
AVG Presents at NAPTA Annual Conference

American Valuation Group, Inc. announced that Mark T. Kenney, MAI, SRPA, MRICS, MBA, President of American Valuation Group, Inc. made a panel presentation entitled "Big Box Debate: A Question of Valuation or Equity" at the 2015 National Association of Property Tax Attorneys' (NAPTA) Annual Conference held in October 2015 at the Millennium Bostonian Hotel in Boston, MA.

In addition to national department store and big box tax appeal experience, American Valuation Group, Inc. was retained for appraisal and litigation support services involving the King of Prussia Mall, Mayfair Mall, Palisades Center, Westfield Trumbull Mall, Eden Prairie Center, The Maine Mall, Landmark Mall, Coral Ridge Mall, Glenbrook Square mall, River Ridge Mall, Quaker Bridge Mall, and Plymouth Meeting Mall tax appeal litigations. Mr. Kenney also appraised and consulted on the Mall of America, the largest mega-mall in the U.S. Mark T. Kenney, MAI, SRPA, MRICS, MBA, President of American Valuation Group, Inc., is the author of "Business Enterprise Value: The Debate Continues," and other shopping mall articles that appeared in The Appraisal Journal, a leading industry journal published by the Appraisal Institute.

American Valuation Group, Inc. is a leader in the appraisal of shopping malls and shopping centers, and specializes in property tax appraisal and litigation support nationwide.
---