---
In This Issue:

Vornado to Spin Off Centers
American Realty Capital Announces Spin Off
American Realty Capital Acquires Cole R.E.
Investment Volume Up, Cap Rates Hit New Lows
Recent Transactions
AVG to Present at IAAO Annual Conference
---
Vornado to Spin Off Centers

In April 2014, Vornado Realty Trust (NYSE: VNO), the owner of office buildings and retail properties chiefly in New York and Washington, announced that it would spin off its shopping center business into a publicly traded real estate investment trust or REIT. The company also named Jeffrey Olson, currently chief executive of Equity One Inc, as CEO of the new separate business. Equity One, the American arm of Israel's largest real estate investment company Gazit Globe Ltd, said in March that Olson would not renew his contract which ended in December 2013.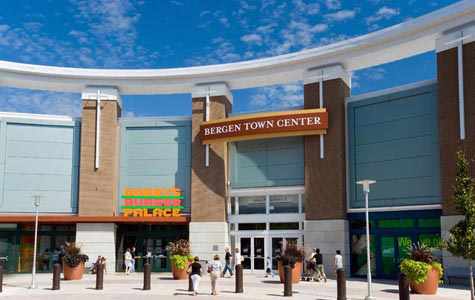 The new shopping center business will comprise 81 strip shopping centers and four malls including the Bergen Town Center in New Jersey. The new company's 2014 net operating income is estimated to be about $200 million. Vornado will retain for sale 20 small retail assets. Goldman, Sachs & Co and Morgan Stanley are acting as Vornado's financial advisers, while Sullivan & Cromwell LLP is its legal adviser.

According to VNO and analysts, the spin-off strategy achieves two main goals for REITs. It offers a clean, pure-play investment story to Wall Street, which hopefully attracts more investment, and it can also reduce leverage for the parent company, the spin-off, or both. The recent spinoff-to-simplify-structure trend isn't restricted to retail REITs. In November 2013, Ashford Hospitality Trust Inc. completed a spinoff of Ashford Hospitality Prime Inc., comprised of eight high-performing hotel properties, hoping that the new REIT would be able to offer lower leverage and a higher-quality pure-play portfolio than the legacy company.

In another example, on December 13, 2013, the 20th anniversary of Simon Property Group, Inc. (NYSE: SPG) becoming a publicly traded company, CEO David Simon announced that the company planned a spinoff to existing shareholders of 44 smaller malls and all 54 strip and open-air power centers into a new entity Washington Prime Group, Inc. Initially 70% of the company's net operating income, or NOI, will come from malls with the remaining 30% from the open-air centers. During the company's conference call, Mr. Simon made it clear that the open-air component will be the focus for new development and growth.

In February 2014, Simon announced the appointment of Mark Ordan as Chief Executive Officer of Washington Prime Group, Inc., the newly formed REIT. Ordan brings to the new enterprise a progressive and successful career leading public companies in retailing, retail real estate and healthcare. Most recently, Ordan was CEO of Sunrise Senior Living, having led its successful turnaround and eventual sale to Health Care REIT and KKR. Prior to Sunrise, Ordan guided the turnaround of The Mills Corporation as its CEO, and then led its sale to Simon Property Group and Farallon Capital Management. Ordan was founder and CEO of Fresh Fields which he sold to Whole Foods Market. He served on the board of Federal Realty Investment Trust for 10 years and was non-executive Chairman from 2001 through 2006 when he led the Board of Director's restructuring of the senior management team.

Simon Property's spinoff is expected to occur in the 2nd quarter 2014 and have an enterprise value of about $6 billion. In doing so, Simon said it hopes to create value by focusing on operational efficiency within a smaller group of assets. The restructured concept is simply based on the theory that two parts are worth more than the whole.

---
American Realty Capital Announces Spin Off

American Realty Capital Properties, Inc. (NASDAQ: ARCP), the largest net lease REIT, announced a plan to spin off substantially all of its multi-tenant shopping center business into a publicly traded REIT, American Realty Capital Centers, Inc., that will operate under the name "ARCenters" and that is expected to trade on The NASDAQ Global Market under the symbol, "ARCM." ARCP's operating partnership will retain 25% of ARCM.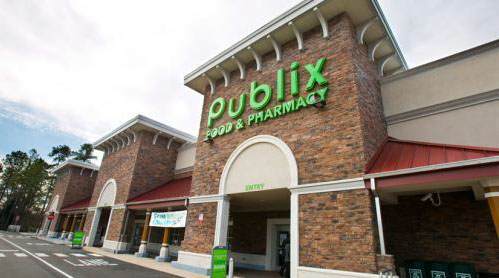 ARCenters will have a focused strategy to invest in high-quality, well located, dominant power centers, grocery-anchored neighborhood centers and anchored community centers that generate attractive risk-adjusted returns. As part of the spun-off portfolio, ARCenters is expected to initially own 69 multi-tenant shopping center properties and the spun-off portfolio properties would be 47% located in the top 20 MSAs.

ARCP estimates that ARCenters' 2014 net operating income (NOI) from its portfolio will be in excess of $139 million. ARCenters' portfolio would total approximately 11.8 million total square feet, with properties located in 26 states. After giving effect to the spin-off, ARCenters' portfolio would be 96.3% leased as of January 31, 2014, with substantially all the portfolio possessing favorable 3-mile population and income demographics of 69,000 and $71,000, respectively.

According to ARCP, ARCenters will be a retail real estate company with significant scale positioned for growth generated by rental growth and accretive acquisitions. This, coupled with an appropriately capitalized balance sheet designed to seek growth opportunities, a focused future pursuit of an investment grade rating and a status as an independent publicly traded company, will provide ARCenters with access to multiple sources of capital to fund future acquisitions. Combined, ARCenters will have a unique ability to act as a leading aggregator, owner and operator of power centers, grocery-anchored centers and anchored centers, and will deliver attractive risk-adjusted returns to its stockholders, all backed by a dedicated team focused on acquiring, developing, managing and re-leasing the ARCenters portfolio.

---
American Realty Capital Acquires Cole R.E.

In February 2014, American Realty Capital Properties, Inc. (NASDAQ: ARCP) closed on its previously announced purchase of Cole Real Estate Investments, Inc. ("Cole"), positioning ARCP among the top 15 Real Estate Investment Trusts (REIT) in the MSCI Index and as the largest publicly traded net lease REIT.

Under the terms of the merger agreement, ARCP issued to Cole stockholders 1.0929 shares of ARCP common stock for each Cole share to Cole stockholders who validly elected to receive stock consideration or to those who did not make a valid election, representing 98% of all outstanding Cole shares. The cash election, which was paid to Cole stockholders who made a valid cash election (which represented approximately 2% of outstanding Cole shares), totaled approximately $147 million paid at $13.82 per share, excluding certain payments to Cole executives who elected cash.

Cole stockholders who received stock consideration became eligible for ARCP's February 2014 dividend as record holders on the February 7, 2014 record date. Such dividend will be paid out at an annualized rate of $1.00 per share, or a payment of $0.08333 per share. The annualized dividend of $1.00 per share reflects a $0.06 per share increase effective upon the closing of the transaction.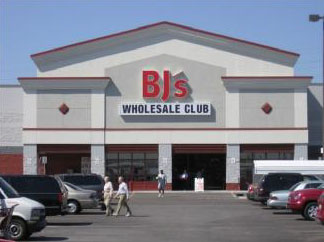 The merger closed one day after ARCP's successful completion of a $2.55 billion unsecured note offering. The notes offering closed on February 6, 2014 and was comprised of three tranches: 3-year; 5-year; and 10-year notes. The bond offering was launched in connection with ARC's receipt of a corporate investment grade credit rating from Standard & Poor's Rating Services of "BBB-" and the reaffirmation of its corporate investment grade credit rating from Moody's Investors Service of Baa3. Both S&P and Moody's issued the same respective investment grade credit ratings on the senior unsecured notes offered in the $2.55 billion offering, one of the largest unsecured bond deals in REIT history.

---
Investment Volume Up, Cap Rates Hit New Lows

The year is off to a good start when it comes to retail investment sales, with robust early transaction volumes and cap rates reaching record lows. In January, the most recent month for which data is available, year-over-year sales volume in the retail sector jumped up 27 percent, to $4.6 billion, according to New York City-based research firm Real Capital Analytics (RCA). Most of the activity (57%) involved sales of shopping centers, but there were a few malls that traded hands as well, including Taubman Center's sale of a 49.9% stake in International Plaza, a 1.2-million square foot enclosed mall in Tampa, Fla.

Brokerage firms are reporting inventory of properties for sale is up over last year, so many are projecting an improved 2014. They note that interest rates are still very favorable. Given the exceptional cost of capital and strong current demand, 2014 is anticipated to be another favorable year for retail investment sales.

According Marcus & Millichap, which tracks all retail sales valued at $1 million or more with the exception of joint venture transactions, in 2013 there were approximately $24.6 billion in sales of net lease retail properties, $8.8 billion in sales of shopping centers priced under $10 million and $19.4 billion in sales of centers priced at more than $10 million. With the exception of the last category, which registered a $600 million decline in volume compared to 2012, there appeared to be a healthy increase in appetite for retail assets across the spectrum. According to RCA's research, there was an 8% increase in the volume of retail sales in 2013 compared to 2012, to $60.8 billion.

Perhaps more importantly, cap rates have continued their downward climb through early 2014. RCA estimates that the average cap rate on retail transactions in January was 6.95%, 23 basis points lower than in January 2013. Meanwhile, CBRE's retail valuation group found that the average cap rate on sales of retail properties dipped below 2005-2007 levels in the fourth quarter of 2013, to 7.08%. The new average represents a 37 basis points decrease from the third quarter of 2013 and a 69 basis points decrease from the fourth quarter of 2012. The lowest cap rates were on properties trading in the East U.S. region, with an average of 6.69%.

Possibly, the figures are slightly skewed because such a high number of top quality shopping centers and triple net leased assets traded during the fourth quarter, bringing the averages down, CBRE researchers note. Yet, Marcus & Millichap reports that the smaller shopping centers are currently trading at cap rates between 7.0% and 7.5%. The investor today is looking for a 75 basis points spread over the constant.

The one thing that might put a damper on transaction volume going forward is the scarcity of available multi-tenant centers on the market, according to Colliers International. While retail REIT executives indicate that demand for shopping centers remains robust, few owners are putting high quality properties up for sale right now. There has to be some kind of change in the marketplace: either interest rates rising or inflation fears, something dramatic that will impact decision making. Right now, there are deals being done, but many are at the portfolio, company-level (not one-off sales). The REITs are looking to buy if they can, there just has not been much available for them to buy.

---
Recent Transactions

Nationwide, transaction volume for good quality retail properties continues unabated. Here's a look at some of the recent deals:


In April 2014, shopping-center REIT Kimco Realty Corp. (NYSE: KIM) announced that it had acquired the remaining 60.9% interest in the 12-property, 1.5-million-square-foot Kimco Income Fund I portfolio from its partners. The company is paying $408.2 million for the grocery-and necessity-anchored shopping centers, including the assumption of $38.2 million in mortgage debt and the repayment of $118.9 million in debt encumbering nine of the properties.

This acquisition will advance the Kimco's simplification goals, to include reducing the number of institutional joint ventures and partners, streamlining ownership and management, and adding high-quality retail assets to its wholly owned portfolio. Additionally, the acquisition bolsters its position in key retail territories. Kimco established KIF I in 2004, with equity coming primarily from insurance companies.

Most of the properties are in the Mid-Atlantic and Northeast regions, but there is also a Kentucky center and one in California. According to Real Estate Alert, which in December said the fund was marketing the portfolio for sale but noted that Kimco itself might be the buyer, five of the centers are in Maryland. They include the 140,000-square-foot Enchanted Forest Shopping Center in Ellicott City; the 135,000-square-foot Wilkens Beltway Plaza in the Baltimore suburb of Catonsville; the 113,000-square-foot Shoppes at Easton in Easton; the 88,000-square-foot Radcliffe Center in Towson; and the 65,000-square-foot Perry Hall Centre in Perry Hall. The two other Mid-Atlantic centers are the 166,000-square-foot Brandywine Commons 2 in Wilmington, DE and the 133,000-square-foot Burke Town Plaza in Burke, VA.

Largest of the 12 centers is the 232,000-square-foot Festival at Hyannis Shopping Center in Hyannis, MA; and there are two other New England properties: the 72,000-square-foot Del Alba Plaza in Pittsfield, MA and the 176,000-square-foot Webster Square in Nashua, NH. The portfolio also includes the 169,000-square-foot Linda Mar Shopping Center in Pacifica, CA and the 100,000-square-foot Turfway Crossing in Florence, KY, near Cincinnati.

Kimco says household income within a three-mile radius of the centers averages $98,000, and the average base rent is $17.59 per square foot. Both exceed Kimco's current portfolio averages, by 17% and 35%, respectively. The KIF portfolio is 98% occupied, and 10 of the 12 properties are anchored by the top one or two grocers in each respective market.


In April 2014, DDR Corp. announced it sold The Family Center at Riverdale. The property includes 427,805 square feet of leasable area located in Riverdale, Utah. Cushman & Wakefield | Commerce represented DDR Corp. The buyer was American Realty Capital Properties, Inc. The Family Center at Riverdale is one of the premier retail centers in Utah and is one of only a few sites in the Western United States with a SuperTarget, Walmart, Sam's Club and Home Depot on the same site. Of the 427,805 square feet that were included in the transaction, 96% of the space is leased to a remarkable line-up of retailers such as Best Buy, PetSmart, Jo-Ann Fabrics, Pier 1 Imports, Sportsman's Warehouse and others. The Family Center at Riverdale center is located at the intersection of I-84 and I-15, providing access, visibility and traffic to the property.


In March 2014, New York City investor DLC Management Corp. paid $47.15 million for the Pick 'n Save-anchored Midtown Center in Milwaukee, according to state records. The company announced the purchase of the property at North 60th Street and West Capitol Drive in Milwaukee. Retail Properties of America Inc. sold the center. Midtown fits DLC Management's focus on grocery-anchored neighborhood centers. According to DCL Management, the 408,500-square-foot open-air retail center is 92% leased. Other retailers in the center include Walmart, Office Depot and Payless ShoeSource. The City of Milwaukee helped pay for the center's original development by Boulder Venture Inc. through a tax incremental financing (TIF) district. Last year, city officials approved an additional $3.5 million in additional spending to attract more retailers to the district.


In March 2014, Vornado Realty Trust (NYSE: VNO) announced that it has entered into an agreement to sell Beverly Connection, a 335,000 square foot power shopping center in Los Angeles, California, for $260 million. The property is unencumbered. The sale will result in a net gain of approximately $40 million. The sale, which is subject to customary closing conditions, is expected to be completed in the third quarter of 2014.


In February 2014, the Trader Joe's in Libertyville IL sold for $7.5 million. According to Lake County IL records, the Walnut Creek, Calif.-based Loja Group LLC bought the property February 27th, or six days after the Monrovia, Calif.-based grocery chain opened in the far north Chicago suburb. The seller of the 12,529-square-foot building at 1604 S. Milwaukee Ave. in Libertyville was Oak Brook-based Paragon Real Estate LLC. Loja, which in October also bought a Trader Joe's building in Evanston, now owns seven Trader Joe's properties.


In February 2014, Kimco Realty Corp. (NYSE: KIM) acquired the Crossroads Plaza shopping center in Cary NC for $91 million. The seller was Atlanta-based Ronus Properties, which has owned the property since it opened in the early 1990s. The 670,000-square-foot outdoor shopping center at U.S. 1 and Walnut Street includes more than 60 stores and restaurants, including Best Buy, Dick's Sporting Goods, Toys 'R Us, Old Navy and Marshalls. Kimco already owns two of the retail buildings within Crossroads Plaza, the ones occupied by Dick's Sporting Goods and Bed Bath & Beyond, plus 11 other shopping center properties in the Triangle. As part of the deal, Kimco assumed a $70 million bank loan on the 22-year-old property. Vacancy at the center was less than 5 percent in the fourth quarter 2013, according to Ronus Properties, which has owned and managed Crossroads Plaza since it opened.

---
AVG to Present at IAAO Annual Conference

American Valuation Group, Inc. announced that Mark T. Kenney, MAI, SRPA, MRICS, MBA, President of American Valuation Group, Inc. was invited to make a presentation entitled "Cap Rates: Rates, Returns, Risks & Rewards at the 2014 International Association of Assessing Officers' (IAAO) Annual Conference to be held in August 2014 at the Sacramento Convention Center in Sacramento, CA. Mr. Kenney will also be a panelist, along with other members of IAAO's Research Committee, on the topic of business enterprise value in hotels.

In addition to national department store and big box tax appeal experience, American Valuation Group, Inc. was retained for appraisal and litigation support services involving the Palisades Center, Westfield Trumbull Mall, Eden Prairie Center, The Maine Mall, Landmark Mall, Coral Ridge Mall, Glenbrook Square mall, River Ridge Mall, Quaker Bridge Mall, Mayfair Mall and Plymouth Meeting Mall tax appeal litigations. Mark T. Kenney, MAI, SRPA, MRICS, MBA, President of American Valuation Group, Inc., is the author of "Business Enterprise Value: The Debate Continues," and other shopping mall articles that appeared in The Appraisal Journal,a leading industry journal published by the Appraisal Institute.

American Valuation Group, Inc. is a leader in the appraisal of shopping malls and shopping centers, and specializes in property tax appraisal and litigation support nationwide.

---