---
In This Issue:

Retail Market Pricing Near Previous Cycle Peak
Pier Shops at Caesars Selling at Steep Discount
Shopping Center Cap Rates Up Slightly
JCPenney Back on Track?
Recent Transactions
AVG Presents at WAAO Annual Conference
---
Retail Market Pricing Near Previous Cycle Peak

According to recent Commercial Property Price Indices from several industry research firms, sale prices of top retail assets are now near and, in some cases, past the peak of the previous cycle. While the retail sector as a whole has trailed behind multifamily and office sectors in price recovery, class-A retail centers have bounced back to previous highs.

The October all-property composite for Moody's/RCA Commercial Property Price Indices (CPPI) showed that U.S. commercial real estate assets recovered 99.5 percent of their post-financial crisis losses. The index stands at 181.30, with December 2000 values as the benchmark. The apartment sector has been ahead of the curve, with prices for apartment properties in major markets surging past their pre-crisis peaks. They have now recovered 278 percent of their losses peak to trough (standing at 217.12), followed by office buildings in Central Business Districts (CBDs), which have recovered 141 percent of their losses. The CBD office index sits at 228.10.

Retail asset prices, on the other hand, remain a bit below their previous peak, according to Moody's/RCA CPPI. Prices on retail assets in major markets recovered 92.0 percent of their post-crisis losses, while prices for retail buildings in smaller markets trail behind all other property types, with 46.2 percent in loss recovery. Overall, the retail sector has recovered 60.4 percent of its pricing, with the index standing at 155.56. Moody's/RCA CPPI is based on repeat sales closed two months prior to the issue date of the report.

Green Street Advisors, another research firm that tracks commercial real estate prices, reports that as of September, prices on regional malls reached 125.5 and prices on strip centers 110.9 on its CPPI. Green Street uses year-end 2007 as the benchmark of 100 for regional mall prices and the summer of 2007 as the benchmark of 100 for strip centers. Compared to the peak of the market, regional mall prices have recovered 26 percent of their losses, according to Green Street's CPPI, while strip center prices have recovered 11 percent of their losses.

Overall, commercial property prices have recovered 12 percent of their value since market peak, Green Street reports, with malls leading the way. Apartment buildings have also shown a strong price resurgence, reaching 115.5 on the index in September and recovering 15 percent of their losses since the sector's peak in August 2007.

Meanwhile, the weighted value average reported for the retail sector by the CoStar Group, a Washington, D.C.-based research firm, reached 175 in June, the most recent period for which statistics are available. CoStar uses December 2000 as the benchmark of 100 for retail properties. The composite index for all commercial property types in June was 173, measured against a benchmark of 100 in February 2004.

The figures show that prices on retail assets rose 35 percent since the trough of the cycle, and in June were just 8.7 percent below the previous market peak. However, price recovery has varied widely, based on the quality of the asset and the trade area in which the property is located. Class-A retail assets (the top quintile of the sector) are now priced equivalent to the previous market peak. On the other hand, assets in the bottom two quintiles, representing 40 percent of the retail universe, have had very little pricing recovery to date and their average asset price is about 32 percent below peak pricing.
---
Pier Shops at Caesars Selling at Steep Discount

Philadelphia developer Bart Blatstein is taking his first leap into Atlantic City and is buying the Pier Shops at Caesars. The developer, known for going into areas that others veer away from, is acquiring the 290,210-square-foot retail center at 1 Atlantic Ocean Ave. for a steep discount. According to sources, Blatstein is reportedly paying $2.5 million for the property. That is less than 2 percent of the roughly $200 million that developer Taubman Centers of the Detroit suburbs and other investors plowed into the project in the mid-2000s. Blatstein and his Tower Investments have focused on buying and developing retail, residential and mixed-use properties in Philadelphia.

The acquisition of the Pier Shops is expected to be the first of many in the struggling Jersey Shore town for Blatstein. Tower Investments goes into areas that others run away from and revitalize them. Blatstein declined to confirm how much he is paying for the property but indicated the transaction should close this year.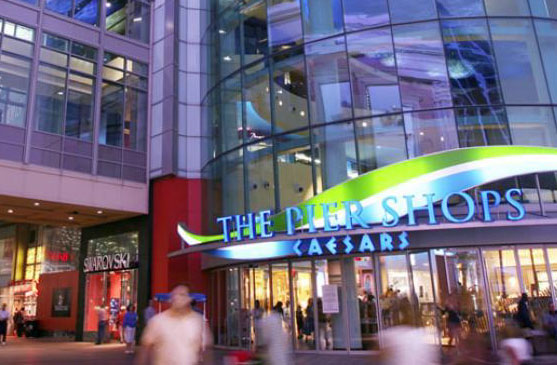 Paul Steelman, a renowned architect that has worked on dozens of casino, hospitality and entertainment projects worldwide, is a partner in the deal. Steelman is also Blatstein's architect for his Provence project in Philadelphia that is seeking to win a casino license. Gambling or a casino are not expected be part of the Pier Shops and his plans for repositioning the property. Reportedly, the project will take the whole Atlantic City experience to another level. Blatstein did not divulge details on what he intended to do with the property other than to say it would be a retail and entertainment destination.

Taubman had imagined 85 retailers selling Apple smartphones, Baccarat crystal, Gucci and Hugo Boss accessories, Louis Vuitton luggage, and Tiffany jewelry, as well as middle class clothing brands such as Banana Republic and Guess, and branches of Philadelphia's Buddakan and Continental restaurants would appeal to gamblers looking to spend casino winnings, as well as to other visitors. But the 2008 recession and the rapid increase in competition from casinos in Pennsylvania and other states crippled Atlantic City retailing.

In 2009, Taubman wrote off $108 million invested in the Pier Shops at Caesars, and said it would stop subsidizing the mall's operations; stores began to close. In 2011, a group of lenders foreclosed on the center, canceling $135 million in debt and interest Taubman still owed, and put the glass-walled center up for sale.
---
Shopping Center Cap Rates Up Slightly

According to real estate firm Reis Inc., the mean cap rate for U.S. retail property transactions was 8 percent during the second quarter 2014, up from the six-year low of 7 percent in the third quarter of 2011. "Yes, cap rates are up a bit but only over the last two quarters, and we have seen this story before," writes the firm's senior economist Ryan Severino, in a report. "There are numerous instances over the last couple of years when cap rates appeared to be heading upward, only to decline once again."

Despite a dearth of new retail construction, some submarkets and neighborhoods are likely to struggle for a long time, even as the overall market recovers. High cap rates exist for reasons. "Some of those reasons are cyclical and some are structural, so be careful not to confuse the two," says Severino.

By contrast, Reis reports the second-quarter mean cap rate was 6.6 percent for multifamily properties, up from a six-year low of 6.2 percent in the first quarter of 2013. Meanwhile, the mean cap rate for office properties hit a six-year low of 6.7 percent in the second quarter.

Severino says retail cap rates are likely headed downward again over the next few years as the economy and labor markets continue to recover from the financial crisis. "The environment is conducive to good opportunists," according to the Reis report.
---
JCPenney Back on Track?

JCPenney's sales are back on track now that the department store chain has un-reinvented itself, executives told investors recently during a tour of the retailer's new prototype store in Brooklyn, N.Y. Sweeping changes initiated by former CEO Ron Johnson, including killing coupons and reconfiguring the home goods department, have been reversed in the past two years. Since the fourth quarter of 2013, the retailer has had three straight quarters of sales growth. Same-store sales are up 6.6 percent so far this year, gross profit margin is up by 430 basis points, and the chain's number of active customers for the trailing 12 months is within 1 percent of its 2011 number.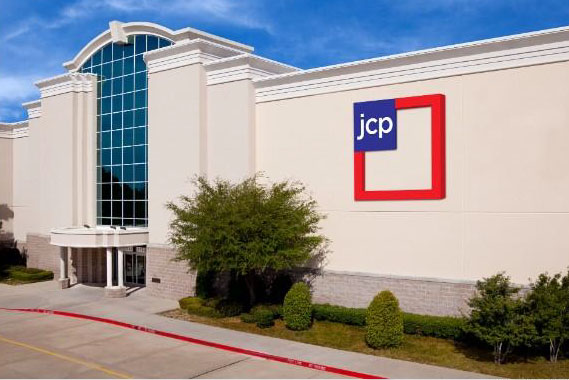 Penney has also hired a new CEO - former Home Depot executive vice president of stores Marvin Ellison. Ellison will join Penney in November as president and co-CEO alongside interim CEO Myron Ullman, the longtime CEO who emerged from retirement 18 months ago to guide Penney's return to form. Ellison will officially become CEO on August 1, 2015 and Ullman will become executive chairman of the board for one year.

And the company has a slew of new plans to grab more dollars from its existing customer base, which still includes half of America's families. Penney plans to grow sales by adding more Sephora boutiques in existing stores. Initially, the chain thought it would have about 5 percent of their store sales with Sephora, when Sephora was in a store. Today, it is in high single digits, much higher than originally expected. In addition, Penney also plans to expand many of its existing 500 in-store Sephora boutiques. Sephora customers come more often, are the second most cross-shopped customer in the store, and shop other categories making Sephora a differentiator. The chain is currently comping double digits.

Penney will also continue its relationship with Disney, which opened about 500 in-store boutiques in Penney stores last year. It is basically the only major brand that was done during the previous strategy that has survived and prospered. JCPenney just agreed with Disney to open an additional 116 locations as the result of its success.

Fashion accessories, jewelry and footwear are all merchandise segments where Penney has an opportunity to grow and grab market share, to the tune of an extra $1 billion in annual sales. Penney is also revamping its struggling home goods departments, re-instating brands that were abandoned during the previous turnaround efforts and signing a deal to operate Hallmark boutiques out of some of the home goods space in its stores. Penney also hopes to convert more of its shoppers to omni-channel shoppers who visit the retailer's stores and Web site, using its smartphone app. Simply by converting 10 percent of our store-only customers to omni-customers, that represents a potential of $1.2 billion in incremental sales. Omni-channel customers spend 3 times more than a store-only customer and they visit stores or online 2.5 times per month more than store-only customers. Same-day delivery, in-store pickup, and ship-from-store capabilities are all part of the retailer's plan to make omni-channel shopping as seamless as possible.

According to reports, the retailer has no store closing plans in sight. The vast majority of their stores in regional malls are well situated with a strong developer who wants the retailer to be prosperous and is helping them to be in a strong position. Three or four years ago, the company said that there might be 50 malls that are at risk over time, but the chain could manage that with the portfolio. Even some small-town stores that do a low sales volume are still contributing to EBITDA, because rents are so low and the connection to the community so strong. "Conventional wisdom might be a small store is not as profitable," Ullman said. "It is quite the opposite in many cases."
---
Recent Transactions

Nationwide, transaction volume for good quality retail properties continues unabated. Here's a look at some of the recent deals:


In October 2014, Bethesda, Md.-based Finmarc Management announced it had bought the 292,000-square-foot Wildewood Shopping Center, in California, MD, from SJS Wildewood LP, for $28.4 million, or $$97 per square foot. Anchors include Bed Bath & Beyond, DSW Shoe Warehouse, JC Penney and Belk.
In October 2014, Centennial Real Estate of Dallas purchased the 120,000-square-foot La Costa Town Center, in Carlsbad, CA, from Excel Trust, for $31.6 million, or $263 per square foot.
In October 2014, Urstadt Biddle Properties purchased a 51 percent stake in a joint venture that owns the 92,000-square-foot McLean Plaza Shopping Center, in Yonkers, NY, for $7.8 million, from The Great Atlantic & Pacific Tea Company (A&P), which is an existing tenant in the shopping center. In conjunction with the purchase, A&P modified its lease on its 35,000square-foot supermarket and extended the initial term until 2034. The remaining 49 percent of the joint venture continues to be owned by entities owned by the two real estate families that originally developed the shopping center with A&P.
In October 2014, Weingarten Realty Investors sold the 171,800-square-foot Shoppes at Paradise Isle, in Destin, FL, to Stoltz Real Estate Partners for $32.8 million. Best Buy, Big Lots, Michaels, PetSmart, Office Depot and Ulta anchor the power center. HFF, the commercial real estate agency, marketed the property for the seller. The Shoppes at Paradise Isle is situated on 17.7 acres at 34940 Emerald Coast Parkway at the intersection of U.S. Highway 98 and Mid-Bay Bridge Road. Completed in 2005, the Shoppes at Paradise Isle is 89.7 percent leased. The sale did not include any existing debt.
In October 2014, Heidenberg Properties Group, Norse Realty and Strategic Real Estate Partners announced that they bought Hershey Square Shopping Center, in Hummelstown, Pa., from Hershey Trust Co. for $28.5 million. The 218,300-square-foot property, anchored by a supermarket, is located at the heart of the chocolate maker's entertainment, medical and educational campuses.
In October 2014, Inland Real Estate Corporation, a publicly-traded REIT that owns and operates retail centers in the Midwest, announced its acquisition of Prairie Crossings in Frankfort, IL, about 30 miles southwest of Chicago, for $24.7 million in cash. Inland also recently purchased the Mokena Marketplace in nearby Mokena for $13.7 million in cash. Prairie Crossings has about 109,000-square-feet, including over 83,000-square-feet of inline retail space plus two multi-tenant outlot buildings. Tenants currently occupy 99% of the property and include several national retailers such as Bed Bath & Beyond, Sports Authority and Office Depot. A separately-owned Kohl's store shadow anchors the center. A group of in-demand retailers, restaurants and service providers also rent space including Famous Footwear, Panera Bread, Chipotle, Red Mango, Game Stop, Sleepy's, Massage Envy and Spa, and Hair Cuttery, among others.
In October 2014, Excel Trust, Inc., a California publicly-traded REIT, acquired the Downtown at the Gardens mall in Palm Beach Gardens FL for $141.5 million in a deal with sellers linked to Berman Enterprises LP, a multi-generational real estate and investment holding company based in Rockville, MD. Excel Trust Inc. completed the deal through an affiliate, Excel Gardens LLC, according to a deed recorded in Palm Beach County. The 598,603-square-foot infill shopping center on 49 acres between I-95 and the Gardens Mall is anchored by Whole Foods Market, Cheesecake Factory, the 16-screen Cobb Theatres, Urban Outfitters and Golfsmith. The sellers were Downtown at the Gardens Associates Ltd. and DATGGP LLC, which owned the mall at 11701 Lake Victoria Gardens Ave. since it was built in 2005. The Downtown at the Gardens mall is in the affluent Palm Beach Gardens community with more than 65,000 residents in a three-mile radius and average household income of just under $108,000. Along with national tenants, the property attracted local and regional favorites like TooJay's Original Gourmet Deli.
In September 2014, Rosenthal & Rosenthal Inc. purchased a retail property leased to Whole Foods in Flagstaff, Ariz., from Sawmill NF LLC and The Aspen Group, for $11.695 million, in a 1031 Exchange. The property is part of the Aspen Place at the Sawmill development. The store is 24,571 square feet built in 2007 on 3.12 acres. The sale price equates to $476 per square foot.
In June 2014, a fund advised by CBRE Global Investors acquired a Wegmans grocery asset in King of Prussia, PA, near Philadelphia, for $35.75 mil. Located at 1 Village Drive in King of Prussia, the trophy-quality grocery property has a 25-year ground lease with Wegmans for a 147,456 square foot store. Realen Properties was the seller. Constructed in 2012, the store is a prototypical design for the upscale grocer. King of Prussia is a premier suburban retail submarket in the Philadelphia MSA and one of the most trafficked retail destinations in the Northeast. Immediately adjacent to the property is a high-volume fortress King of Prussia mall. Located at the confluence of I-76 (PA Turnpike), Route 202 and Route 422, Wegmans has excellent accessibility to the affluent suburban townships in the Philadelphia MSA. The Wegmans parcel is the initial phase of The Village at Valley Forge, a 101.55-acre mixed-use development that will include lifestyle retail, apartments, and office/medical office properties as well as a children's hospital. Once the high-profile development is complete, Wegmans will be the anchor. The grocer opened in May 2012. Triple-net leases involving marquis credit tenants, such as Wegmans, are highly desirable investments. The market for these deals has heated up, especially since they are hard to come by.
---
AVG Presents at WAAO Annual Conference

Mark T. Kenney, MAI, SRPA, MRICS, MBA, President of American Valuation Group, Inc., made a presentation entitled "Ground Leases & Retail Trends" at the 2014 Wisconsin Association of Assessing Officers' (WAAO) Annual Municipal Assessors Institute held on September 18, 2014 at the Olympia Resort in Oconomowoc, WI.

In addition to national department store and big box tax appeal experience, American Valuation Group, Inc. specializes in appraisal and litigation support services, including assignments such as Palisades Center, Westfield Southlake Mall, Westfield Trumbull Mall, Eden Prairie Center, The Maine Mall, Landmark Mall, Coral Ridge Mall, Glenbrook Square mall, River Ridge Mall, Quaker Bridge Mall, Mayfair Mall and Plymouth Meeting Mall tax appeal litigations. Mark T. Kenney, MAI, SRPA, MRICS, MBA, President of American Valuation Group, Inc., is the author of "Business Enterprise Value: The Debate Continues," and other shopping mall articles that appeared in The Appraisal Journal, a leading industry journal published by the Appraisal Institute.

American Valuation Group, Inc. is a leader in the appraisal of shopping malls and shopping centers, and specializes in property tax appraisal and litigation support nationwide.
---