---
In This Issue:

Real Estate Capital Markets Improving
Glimcher Realty Buys University Park Village
Simon and IMI Form Joint Venture
Investor Sentiment Hits Record High
Queens Center Loan Reflects Borrower Demand
Recent Transactions
---
Real Estate Capital Markets Improving

As 2012 closed, commercial real estate have prices softened slightly, but remain close to four-year highs. Cap rates fluctuated during the year, but now remain low at just 35 basis points above the bottom reached in mid-2007. Total transaction volume was off from the previous month but exceeded the long-term monthly average for the seventh-straight month. At year end, total REIT returns turned positive, reversing three straight months of negative returns. CMBS issuance remained above the long-term average and delinquencies were unchanged.

As reported by Real Capital Analytics (RCA), capitalization rates were 6.88 percent in November-up 5 basis points from October, continuing the slight fluctuations of the past three months. As reported in December's ULI Barometer, NCREIF capitalization rates continued to compress in the third quarter, slipping from 5.96 percent in the second quarter of 2012 to 5.88 percent in the third quarter.

Commercial property sales volumes (excluding land and hotels) declined by 4.5 percent to $17.3 billion in November, according to RCA. Still, November is the seventh-straight month of sales volumes above the historic monthly average (since 2001). Transactions declined in the retail and industrial sectors and increased in the apartment and office sectors. Compared with a year earlier, transactions are up 42 percent, primarily because office transactions dipped in November 2011. CMBS issuance during December, as of December 20, was $5.04 billion, according to Commercial Mortgage Alert. November's issuance of $7.95 billion was the highest monthly volume since the end of 2007; December's issuance remains above the long-term monthly average (since 1991). According to Trepp LLC, CMBS delinquency rates remained at 9.71 percent in December.

According to Real Capital Analytics, the ten most active sales markets in the past 12 months are, in descending order: Manhattan, Los Angeles, Chicago, Seattle, San Francisco, Houston, Dallas, Boston, Atlanta, and Denver. Over $6.28 billion in transactions have been recorded in each of these cities since December 1, 2011.
---
Glimcher Realty Buys University Park Village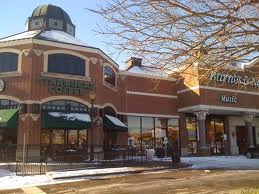 In January 2013, Glimcher Realty Trust (NYSE: GRT), one of the largest retail REITs in the U.S., announced the acquisition of University Park Village, a premier open-air center located in Fort Worth, Texas. University Park Village has approximately 173,220 square feet of leasable retail space and has tenant sales averaging more than $800 per square foot. The center is currently 97% occupied and features upscale retailers such as Apple, Anthropologie, J. Crew, lululemon athletica and Madewell.

The company purchased the center for $105 million. Glimcher funded the acquisition through a $60 million term loan and with the remaining funds coming from the company's credit facility. The term loan has an interest rate of LIBOR plus 300 basis points and matures on April 8, 2013. The company expects to obtain long-term mortgage financing on the property prior to the term loan's maturity date, provided market conditions are favorable. University Village Park opened in 1986 and is situated in the most dynamic and affluent area of Fort Worth, Texas. The Dallas/Fort Worth Metro areas remain national leaders in population and employment growth.
---
Simon and IMI Form Joint Venture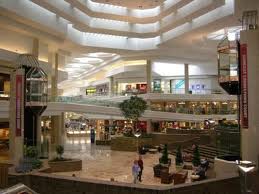 On January 3, 2013, Simon Property Group, Inc. (NYSE: SPG) and Institutional Mall Investors ("IMI"), the co-investment venture owned by an affiliate of Miller Capital Advisory, Inc. and The California Public Employees' Retirement System ("CalPERS"), announced that they have formed a joint venture to own and operate The Shops at Mission Viejo in the Los Angeles suburb of Mission Viejo, California, and Woodfield Mall in the Chicago suburb of Schaumburg, Illinois. Simon and IMI will each own 50% of Woodfield. Simon will own 51% of Mission Viejo and IMI will own the remaining 49%. Simon is providing management and leasing services to the joint venture.

Prior to formation of the joint venture, Simon owned 100% of The Shops at Mission Viejo and IMI owned 100% of Woodfield Mall. The Shops at Mission Viejo is a 1.2 million square foot center anchored by Nordstrom and Macy's. Woodfield Mall is a 2.2 million square foot center anchored by Nordstrom, Macy's, Lord & Taylor, JCPenney and Sears.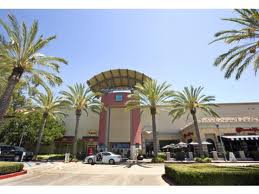 The Shops at Mission Viejo is currently unencumbered, however, the joint venture expects to place a mortgage on the property in the next two weeks. Woodfield Mall is encumbered by a $425 million mortgage loan which matures in March of 2024 and bears interest at 4.5%. As a result of this transaction, Simon adds the iconic Woodfield Mall to their portfolio. This premier mall is located in one of the country's largest markets, and Simon's leasing and management efforts should enhance the mall's productivity and value.

The once-in-a-generation deal has valued Chicago's largest super-regional mall at about $1 billion. Pension fund CalPERS says it will pay the General Motors pension fund $500 million for the 50 percent stake in Woodfield Mall that it does not already own, according to published reports. The 2.7 million-square-foot, suburban Schaumburg, Ill., mall draws some 26 million visitors per year. The deal does not include 1.1 million square feet of anchor space belonging to J.C. Penney, Lord & Taylor, Macy's and Sears, but it does include the 200,000-square-foot Nordstrom anchor store. Reportedly, the deal's cap rate is about 5 percent. The mall's small shops post some $630 million in sales annually.

These additions expand Miller Capital Advisory's strategic relationship with Simon - other malls owned jointly include The Galleria in Houston, Texas; The Fashion Centre at Pentagon City in Arlington, Virginia; and The Westchester in White Plains, New York. The transaction also increases presence in the important California market with the addition of The Shops at Mission Viejo to IMI's our collection of high quality retail properties.
---
Investor Sentiment Hits Record High

As reported in a special report entitled Commercial Real Estate Investment Outlook, the latest results from the NREI/Marcus & Millichap "Investor Sentiment Survey" show that investor confidence is not only surging forward, but investors also are preparing to accelerate their commercial real estate buying in the coming months. After taking a slight step back in the second quarter, the Investment Sentiment Index moved five points higher to 171 in the third quarter. That is a significant milestone as it marks the highest level the index has achieved since the survey first began in 2004. The Investment Sentiment Index measures investor views on key fundamentals such as improving occupancies, rising property values and plans to increase commercial real estate holdings. The index and broader survey results reinforce views that investors are gaining confidence in both the economic and commercial real estate recovery.

The positive investor sentiment is a reflection of the improvement to some key economic performance indicators, as well as government actions that occurred in late summer and early fall. The European Union has made progress in putting forth a broader backstop to its debt crisis. Quantitative Easing III confirmed the Federal Reserve Board's commitment to keeping interest rates low for an extended period and being accommodative as long as it takes to see a more robust economic recovery. Industry observers note that low interest rates and more financing sources have had a significant impact on rising investor sentiment and sales.

Investors had assumed a defensive position as they sought to weather the economic storm. Buyers gravitated to the relative "safety" of class-A properties in core markets. As investor confidence in the commercial real estate recovery grows, buyers appear ready to start an aggressive strategy with a bigger appetite for commercial real estate and more tolerance for risk.

Sales volume in the four major property sectors reached a low point of $100 billion in 2009, down from a peak of over of $500 billion reached in 2007. During the first half of 2012, sales volume reached an annualized rate of nearly $300 billion according to Marcus & Millichap Research and Real Capital Analytics. Large, institutional-quality class-A properties in major metros have led sales activity during the early stages of recovery. However, investors are exhibiting more tolerance for class-B and B-properties, value-add opportunities and second-tier markets. Investors are expanding their parameters in part due to a quest for higher yields. Cap rates have continued to compress for top-tier properties.
---
Queens Center Loan Reflects Borrower Demand

Ringing in the new year, the commercial mortgage bond rally, which started in mid-2012, has paved the way for a brisk start for issuance this year and sweetened terms for borrowers. According to The Wall Street Journal, a trio of Wall Street dealers are planning to sell $600 million of commercial mortgage-backed securities based on a 12-year, interest-only ("IO") loan on part of the 968,000 square foot Queens Center mall in New York. The loan's unusually long maturity suggests that mall giant Macerich Co. (NYSE: MAC) negotiated to lock in record low interest-rates longer than the standard 10 years, some analysts suggest. But for investors, a longer-term loan exposes them to greater risk that owners won't be able to easily refinance if interest rates rise or the value of the property declines.

Industry sources expect to see more such deals will follow because investors have not yet balked at risky assets even as their yields have dropped to historic lows in recent months. Some wonder whether this is a repeat of the earlier cyclical peak years, when loans came with extended-term IO periods and the underwritten cash flow streams did not quite match up with reality. The loan will refinance $319 million of existing debt and hand $270 million to Macerich and its junior partner, the Ontario Teachers' Pension Plan. The underwriters are Wells Fargo Securities Bank of America (NYSE: BAC) Merrill Lynch and J.P. Morgan Chase (NYSE: JPM) & Co.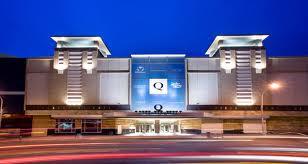 Dealers expect strong demand for the Queens Center bonds based on early price talk. Demand for yield has already cut risk premiums on standard, multi-loan 10-year CMBS in half to about 0.83 percentage point above interest-rate swap rates in the second half of last year, and that level is seen falling soon to 0.75 point, for a 2.68% yield. Tighter spreads have allowed lenders to lower rates and offer other more attractive terms to feed their pipelines.

The Queens Center single-loan CMBS is expected to garner spreads over longer term swaps as low as 0.8 point on its AAA-rated class, or a yield of about 3%. Investors are also snapping up CMBS issued when lending standards were looser. The yield spread on one of the benchmark issues from 2007 this week narrowed to 1.21 percentage point, the lowest since January 2008 and down from 2.4 points at mid-year 2012.

Long-term IO loans on single-assets are very rare, but the Queens Center is a strong property and likely justified the terms for lenders. According to the term sheet, the loan balance is relatively low compared with the $1.08 billion appraisal, and the property's cash flow covers 2.7 times the debt service. The mall is 96.4% occupied, and since 2005 has maintained an average occupancy rate of 97.5%.

The Macerich venture bought the mall in 1995 for $108 million and in 2004 spent $275 million redeveloping and expanding the property. The mall is anchored by Macy's (NYSE: M) and J.C. Penney (NYSE: JCP), whose stores are not part of the mortgaged property. However, some malls have shown since the recession that they can quickly deteriorate. Some mall loans made at the peak of the real estate boom have resulted in near 100% losses to the CMBS that included these loans. For the future, many industry observers believe that the CMBS market will continue to test the limits of what investors will accept.
---
Recent Transactions

Nationwide, transaction volume for good quality retail properties appears to be improving. Here's a look at some of the recent deals:
In early January 2013, Inland Diversified Real Estate Trust, Inc. announced the acquisition of a majority interest in the Territory Portfolio, six grocery- or home improvement-anchored retail properties located in the Las Vegas market area. The properties were acquired in a joint venture between a subsidiary of Inland Diversified and certain affiliates of the seller, Territory, Inc., one of Nevada's leading developers of open-air retail shopping centers. The joint venture valued the portfolio at approximately $296.3 million. The portfolio totals approximately 1.7 million square feet and was constructed between 1999 and 2009. Anchor tenants include Walmart, Sam's Club and Lowe's Home Improvement. Lou Quilici, senior vice president of Inland Real Estate Acquisitions, Inc., facilitated the transaction on behalf of Inland Diversified. The centers included Centennial Center, Centennial Gateway, Eastern Beltway, Eastgate, Cannery Corner and Lowe's Plaza.
In December 2012, Regency Centers Corporation (NYSE: REG) announced that prior to year end the Company acquired four properties at a total purchase price of $188.5 million. Regency's share of the total purchase price was $147.4 million. The centers included:

Uptown District, located in San Diego, CA, was purchased on a wholly owned basis for a gross purchase price of $81.1 million. The 148,638 square foot urban center is the dominant grocery shopping destination in San Diego's densely populated Hillcrest neighborhood. Uptown District is 95% leased and anchored by two grocers, Ralphs (a banner of The Kroger Company) and Trader Joe's.

Sandy Springs Plaza, located in the affluent Atlanta neighborhood of Sandy Springs, was purchased on a wholly owned basis for a gross purchase price of $35.3 million. The 115,794 square foot center is situated along Roswell Road, which is the major northsouth thoroughfare extending from Atlanta's premier Buckhead neighborhood. Sandy Springs Plaza is 95% leased and anchored by Trader Joe's, Pier 1 Imports and Party City.

Village Plaza, located in Chapel Hill, NC, was purchased with a co-investment partner for a gross purchase price of $16.7 million. Regency's share of the purchase price was $3.3 million. The 78,128 square foot neighborhood center sits approximately two miles northeast of the University of North Carolina at Chapel Hill. Village Plaza is 100% leased and anchored by Whole Foods.

A 50% interest was purchased in Phillips Place, located in Charlotte, NC. The gross purchase price was $55.4 million, with Regency's share being $27.7 million. The 133,059 square foot upscale retail center is located adjacent to the super-regional SouthPark Mall in Charlotte's affluent South Park submarket. Phillips Place is 99% leased and includes best-in-class operators such as Dean & Deluca, Regal Cinemas, Brooks Brothers and The Palm Restaurant.
In December 2012, Rouse Properties, Inc. (NYSE: RSE) announced it closed on the acquisition of the Mall at Turtle Creek and an adjacent shopping center, Turtle Creek Crossing, from a private partnership led by David Hocker, for a total purchase price of approximately $96.3 million, excluding transaction costs. The Mall at Turtle Creek and Turtle Creek Crossing totals approximately 731,000 square feet and is located in Jonesboro, Arkansas. The single-level, enclosed mall, constructed in 2006, is anchored by Dillard's, JCPenney, and Target and is 91% leased. Rouse assumed an existing approximate $79.5 million non-recourse loan, which matures in June, 2016. The Mall at Turtle Creek conforms to Rouse's principal strategy of acquiring market dominant and protected malls. With the nearest enclosed mall located over 75 miles away, the property serves as a regional shopping destination for Northeastern Arkansas, offering the most comprehensive retail selection in its expansive trade area, with such key retailers as Victoria's Secret, Buckle, Chico's, American Eagle, Francesca's, Aeropostale and Bath and Body Works. Savills represented Turtle Creek Partners LLC, a private partnership composed of David and Talmage Hocker, Marty Belz and Bruce Burrow, the seller on the transaction.
In December 2012, Inland Real Estate Corporation (NYSE: IRC), an owner and operator of shopping centers located primarily in the Midwestern United States, announced that it has acquired for its consolidated portfolio Valparaiso Walk, a 137,509-square-foot power center in northwestern Indiana for approximately $21.9 million. The center is 100 percent leased, and anchored by Bed Bath & Beyond, Marshalls, Best Buy, and Michaels, and shadow-anchored by Aldi and Menards. The center is located at the intersection of Silhavy Road and LaPorte Avenue in Valparaiso, Indiana, which is within the Chicago Metropolitan Statistical Area (MSA). The property is situated within a major trade area, servicing over 100,000 people. In addition, Valparaiso University's student population enhances the area's consumer purchasing power. Additional tenants at the Valparaiso Walk shopping center include Dress Barn, Famous Footwear, Lane Bryant, Noodles & Company and T.G.I. Friday's.
In November 2012, Macerich Co. (NYSE: MAC), the operator of the 1.5 million-square-foot FlatIron Crossing mall in Broomfield, announced it had reached a $323 million deal to reacquire 100 percent ownership of the mall. The company is working to lure a J.C. Penney Co. store to the mall and is planning a $10 million to $15 million redevelopment of the adjoining Village at FlatIron at FlatIron Crossing. Macerich has had a stake in FlatIron Crossing since 2002, but in 2009 sold 75 percent of it as part of its plan to survive the recession. The company paid $196 million in cash and assumed a $127 million pro rata share of debt to re-acquire 100 percent ownership of the mall. The deal was closed in early October. Macerich has managed FlatIron Crossing since 2002, when it bought from Westcor. Westcor built FlatIron Crossing in 2000. In 2009, Macerich formed a joint venture with GI Partners, a private equity fund. In the joint venture, GI Partners paid about $116 million in net cash to acquire 75 percent of the mall. FlatIron Crossing's performance has improved since the deal with GI Partners, according to Macerich. FlatIron Crossing's annual tenant sales are $531 per square foot. In 2008, annual tenant sales were $443 per square foot. FlatIron Crossing is anchored by Dillard's, Macy's, Nordstrom and Dick's Sporting Goods. The local management team has spent the year focused on opening new stores and remodeling. New tenants include clothier H&M, which opened its second Colorado store this year at FlatIron Crossing.
In October 2012, Inland Diversified Real Estate Trust, Inc. ("Inland Diversified") announced the acquisition of a majority interest in City Center at White Plains, a four-story, 381,905square-foot mixed-use shopping center and apartment property in White Plains, N.Y. The property was acquired in a joint venture between a subsidiary of Inland Diversified and certain affiliates of Cappelli Group, Inc., a real estate developer. The joint venture valued the property at approximately $166.4 million. ShopRite Supermarkets, Nordstrom Rack, New York Sports Club and Barnes & Noble anchor the retail portion of the property, which also includes 24 residential apartment units. Additional tenants at City Center include a 15-screen National Amusements movie theater, Buffalo Wild Wings, Applebee's, Atlanta Bread Company, Temptation Asian Fusion, Cold Stone Creamery and Greenpoint Bank. Toys "R" Us is scheduled to open in March. The property is shadow-anchored by a 154,241-squarefoot Target P-Fresh store, located in the basement of the four-story building, which was not acquired. City Center is situated adjacent to the Ritz-Carlton Hotel and The Residences at the Ritz Carlton, a luxury condominium building, as well as Trump Tower at City Center. Joe Cosenza, president of Inland Real Estate Acquisitions, Inc. and a vice chairman of The Inland Real Estate Group, Inc., facilitated the transaction on behalf of Inland Diversified. Jeff Dunne, Steven Bardsley and David Gavin of CBRE Group Inc.'s New York Institutional Group represented the Cappelli Group in the transaction.
---