---
In This Issue:

Blackstone Buys Mall Portfolio
Sears Closing 100 to 120 Stores
GGP Sells Faneuil Hall
Outlet Center Planned at National Harbor MD
FL Shopping Center Sold
Philadelphia Area 2011 Transactions
Recent Transactions
Recent Assignment
---
Blackstone Buys Mall Portfolio

In January 2012, Blackstone Group LP (BX) and DDR Corp. (DDR) agreed to purchase 46 U.S. shopping centers from an affiliate of Israel's Elbit Imaging Ltd. (EMIT) for $1.43 billion amid an improvement in retail leasing. Blackstone Real Estate Partners VII, a fund managed by the New York-based private-equity firm, will own 95 percent of a venture formed to buy the properties, with the rest owned by an affiliate of DDR, a Beachwood, Ohio-based real estate investment trust, according to a company statement.

The retail centers are being sold by EPN Group, an affiliate of Tel Aviv-based Elbit. The purchase price includes assumed debt of $640 million and at least $305 million of new financing, according to the statement. DDR also will invest $150 million in preferred equity in the venture and provide leasing and management services.

U.S. shopping centers had their first net gain in occupied space in four years in the fourth quarter 2011 as consumer confidence and job growth began to strengthen, according to Reis Inc., a national research firm. Landlords have struggled since the recession that ended in 2009 after weak sales drove more than a dozen retailers to file for bankruptcy protection and online stores captured more sales.
---
Sears Closing 100 to 120 Stores

Sears Holdings Corp., which announced Tuesday that it would close between 100 and 120 of its Sears and Kmart locations nationwide as part of a business restructuring. So far, a list of 79 locations that it would close has been released. Sears Holdings said it would update the closing list at a later date.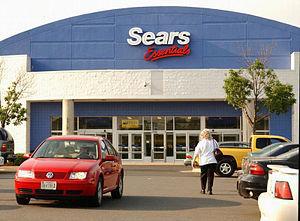 With one of the nation's oldest retailers poised to close 120 stores, it's fair to ask the bigger question - is there a place for Sears as a brand? As a department store specializing in hard goods, Sears is battered from one end by Lowe's, Home Depot and Best Buy, from another by Target and Wal-Mart and ultimately must fight Amazon for Internet sales. All of those companies have clearer brand missions - and some of them have questionable futures as well. So where does Sears fit? It may be helpful to remember that Sears originally found success by laying waste to an existing industry - the General Store. The Sears & Roebuck catalog became a standard that defined market prices for many goods.

So what is happening to Sears - admittedly helped by inept management - is very similar to what Sears itself created. The core assets of the Sears brand are sub-brands, two in particular: Kenmore and Craftsman. They have been somewhat damaged by foolish outsourcing but are still relatively strong with consumers. Both sub-brands have a reputation for durability and dependability. Other than Home Depot (which has suffered through foolish management of its own), Sears is the unique among its competitors in projecting a strongly male image. This points to one possible path for the brand. Sears is still a department store, a one-stop shop for everything from clothing (it owns Lands End) to tools. It appeals most strongly to men. As Lowe's and Best Buy have illustrated, customer service counts when selling home improvement or big-box items. If Sears strongly targeted the Wal-Mart Dad, they might have a shot - from a branding perspective at least.

In truth, the prospects for Sears are not very good. But it is an incredibly deep brand, with a heritage that is vastly under-leveraged. Still, shed of the worst real-estate and with an infusion of capital and common sense, a refashioned Sears might still have a place in the heartland of American brands.
---
GGP Sells Faneuil Hall

In October 2011, General Growth Properties Inc. (GGP), the No 2. U.S. mall owner, announced that it had sold Faneuil Hall Marketplace, a shopping and dining complex in Boston, for $140 million. The transaction was one of three sales of "non-core" assets completed in the last three months, the Chicago-based company said in a statement today. General Growth also sold the office and garage components of Westlake Center in Seattle for $119 million and Riverside Plaza, a strip shopping center in Provo, Utah, for $21 million. The buyers weren't disclosed.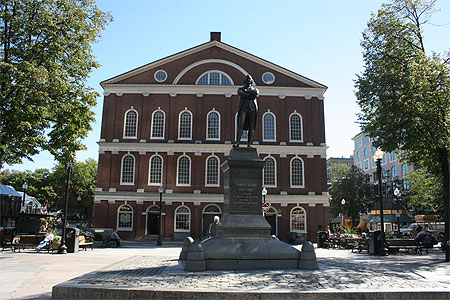 As reported by Bloomberg, "We continue to execute our investment strategy of focusing on our regional mall portfolio," Shobi Khan, General Growth's chief operating officer, said in the statement. "These recent dispositions strengthen our balance sheet." The deals helped the company eliminate $95 million of mortgage-related debt associated with the properties, according to the statement. General Growth, which left bankruptcy protection in November, is the second biggest U.S. shopping mall owner after Simon Property Group Inc. In August, General Growth said it would spin off 30 malls to shareholders through a special dividend and that they would be transferred to a new publicly traded real estate investment trust, Rouse Properties Inc. (NYSE: RSE).
---
Outlet Center Planned at National Harbor MD

In January, Tanger Factory Outlet Centers, Inc. and The Peterson Companies released the first sketches of the very first mega outlet mall just across the Potomac River. Tanger and Peterson entered into an agreement in May 2011 to form an exclusive joint venture for the development, management and leasing of the $100 million Tanger Outlets opening in 2013 at National Harbor.

This first-class retail destination will be a tremendous complement to the existing retail, restaurant and resort offerings at National Harbor. National Harbor already includes scores of fine restaurants, distinctive retail, office and residences, and a number of world-class hotels including the Gaylord National Resort and Convention Center. Developed by The Peterson Companies, National Harbor is 350 acres of prime real estate along the scenic Potomac River in Prince George's County.

It is anticipated that the joint venture will develop an approximately 40 acre parcel at National Harbor offering easy access to I-495, I-95, I-295 and the Woodrow Wilson Bridge. The resulting Tanger Outlet Center is expected to house approximately 80 outlet designer and name brand stores in a center measuring up to 350,000 square feet.
---
FL Shopping Center Sold

A subsidiary of Inland Diversified Real Estate Trust, Inc. has acquired the 171,297 square foot Palm Coast Landing shopping center in Palm Coast, Fla. for $40.4 million. The cap rate for Palm Coast Landing was 6.52 percent. Palm Coast Landing is fully leased to twenty-eight tenants, including Ross Dress for Less, TJ Maxx, PetSmart, Michael's and Books-A-Million. The property is shadow-anchored by a SuperTarget, which was not part of the acquisition.

Palm Coast, FL is in Flagler Co., about 60 miles south of Jacksonville, and 30 miles north of Daytona Beach. Reportedly, Inland does not intend to make significant renovations or improvements to the property, which has six competitive properties within ten miles. According to the property's website, it was previously owned by Houston-based Weingarten Realty Trust. The center celebrated its grand opening in August 2008.
---
Philadelphia Area 2011 Transactions

While multifamily was the hot property type that traded last year, office, retail and industrial lagged behind. Here's a look back at some of the top deals in the Philadelphia area: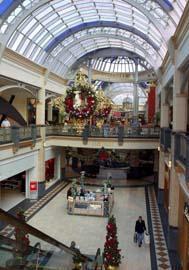 Simon Property Group took control of the 2.4-million-square-foot King of Prussia Mall in a transaction valued at around $1.25 billion, which was the largest transaction from last year in terms of dollars and square feet.
David Werner Real Estate Investments paid $143.5 million for 1700 Market Street, an 841,000-square-foot office building in Philadelphia.
An affiliate of the Morris Cos. of Rutherford, N.J., bought Ashbridge Square, a 386,016-square-foot shopping center at 900 E. Lancaster Ave. in Downingtown, PA for $51.75 million.
An affiliate of Post Brothers Apartments bought the old Empirian Luxury Towers at 633 W. Rittenhouse St. in Philadelphia for $27.3 million.
BPG Properties Ltd. sold Executive Terrace, a four-story, 132,089-square foot office building at 455 S. Gulph Road in King of Prussia, PA for $26.5 million.
Home Properties paid $24 million for Waterview Apartments, a 203-unit apartment complex fronting Route 3 at Waterview Road in West Chester from Fairfield Residential Inc.
Bart Blatstein's Tower Investments paid $21 million to buy 1400 Spring Garden St., a 19-story building totaling 300,000 square feet that has a 208-space parking garage from the state. Tower also paid $22.65 million to buy the Philadelphia Inquirer and Daily News' old headquarters at 400 N. Broad St., an 18-story, 470,000-square-foot building.
SI Organization Inc. bought the 271,000-square-foot building it occupies at 751 Vandenburg Road in King of Prussia, PA for $21.4 million. The building was constructed in 1967. Lockheed Martin sold its Enterprise Integration Group division in November 2010. When Lockheed divested itself of EIG, it was renamed SI Organization, which quietly supports the intelligence community on their missions.
Federal Realty Trust sold the Feasterville Shopping Center, a 110,362-square-foot strip at 1045 Bustleton Pike in Feasterville, PA for $20 million.
---
Recent Transactions

In a free and clear deal, Toronto-based RioCan and Inland Western Retail REIT have acquired the 465,000-square-foot Alamo Ranch in San Antonio for $93 million. The going-in cap rate is 7.2 percent. The deal closed December 2011 with RioCan entering into a $67.5 million bank credit facility to fund its 80 percent stake in the three-year-old development in San Antonio. Alamo Ranch is RioCan's first investment in San Antonio. The JV partners are in the process of securing conventional third-party financing. The shopping center is 88% leased and has a weighted average lease term of 6.6 years. It is shadow anchored by Target, and Lowe's. Major tenants at the property include Best Buy, Marshalls, Ross Dress for Less, and Dick's Sporting Goods. RioCan is targeting acquisitions in all four metropolitan markets of Texas.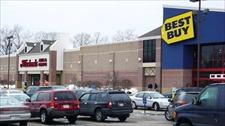 Village Shoppes of Salem, a 170,270 square foot, fully occupied power center in Salem, NH, has sold for $39.875 million. CBRE represented the seller, Clarion Partners, and procured the buyer, Route 28 Salem, LP. Located along the busy Route 28 corridor (40,000 CPD) in the heart of this super-regional, tax-free market, Village Shoppes of Salem is currently 100% occupied by tenants including Best Buy, Sports Authority, DSW, PetSmart and Michaels. Village Shoppes of Salem, built in 1999, took over six years to develop and even now, 12 years later, stands as the newest strip shopping center in the market. Salem is located 28 miles north of downtown Boston along Interstate 93.

The buyer is an affiliate of RioCan Real Estate Investment Trust, a Canadian REIT. RioCan purchased a 100% interest in the property at a 7.0 percent cap rate. The buyer assumed existing secured debt of $17.8 million that carries an interest rate of 6.2% and is scheduled to mature in December 2012. Cedar Shopping Centers, Inc. will provide property management services. RioCan has now purchased an interest in a total of 38 income properties at an aggregate purchase price of $1.1 billion at a weighted average cap rate of 6.7 percent.
---
Recent Assignment

American Valuation Group, Inc. announced in December that the company was retained to provide appraisal services and expert witness testimony on River Ridge Mall, a super-regional shopping mall located in Lynchburg, Virginia. The 763,797 square foot one-level, enclosed mall, which opened in 1980, renovated in 1996 and 2000, and expanded in 2009, is situated between U.S. Highway 29 and U.S. Highway 460 at Candlers Mountain Road. This location is east of Roanoke, Virginia. River Ridge Mall is the only enclosed regional shopping center within a 55-mile radius, and is less than three miles away from the Lynchburg Regional Airport. Lynchburg is in a fast-growing region, and is home to Liberty University, the fastest growing Christian university in the world with more than 12,000 full-time students. The mall is anchored by Belk, Macy's, JCPenney, Sears, and Regal Cinema (14 screens).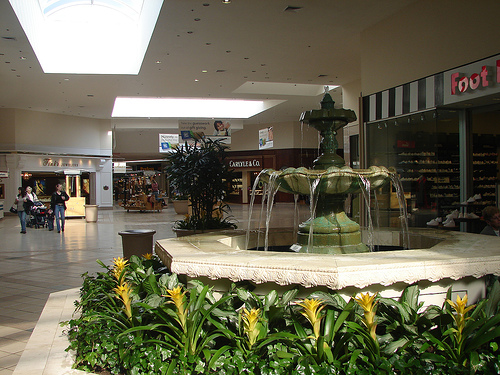 River Ridge Mall has an impressive collection of stores and family-friendly features and is the dominant mall in its trade area due to size, location and tenant mix. In addition to the anchor stores, the mall is home to over 80 stores and restaurants including Aéropostale, American Eagle Outfitters, Bath & Body Works, Body Central, Christopher & Banks, C.J. Banks, Forever 21, Hot Topic, New York & Company, Victoria's Secret, Wet Seal and Yankee Candle Co. There are seven food court spaces. CBL & Associates Properties, Inc., one of the nation's largest publicly-traded real estate investment trusts, owns the mall and handles leasing and management.

American Valuation Group, Inc. has been retained for appraisal services and expert testimony for a five-year tax appeal litigation proceeding.
---