---
In This Issue:

Split Retail Investment Market Emerges

Recent Trend in Retail: Smaller Stores

Lend Lease Sells King of Prussia Mall Interest

Borders Liquidates

Recent Transactions

Recent Assignment
---
Split Retail Investment Market Emerges

The ice has broken in the retail property investment market, at least for better quality properties. Prime shopping centers are attracting investors looking for a safe place to park their cash in a struggling economy, sending prices and investment ratios to levels at or beyond the peak of the market in 2007. Retail shopping has rebounded nationally, and landlords in these centers lowered rents to fill spaces vacated by bankrupt chains. But retail real estate is a market divided, and shopping centers that are even slightly flawed can be purchased at fire-sale prices, investors and brokers said.

The retail property market lost vitality starting in late 2008, when retail spending by consumers dropped suddenly by 10 percent, according to the Census Bureau. The drop pushed some tottering businesses into bankruptcy, including some anchor tenants, notably the Circuit City electronics and Mervyns department store chains. With the loss of traffic to the malls, smaller stores couldn't maintain high rent payments, and landlords found themselves scrambling to stay afloat.

The best-located centers survived by reducing rents, sometimes to levels last seen in the early 1990s. The reduction allowed landlords to fill some of those big spaces, and as long-term leases expired, they renegotiated at reduced prices to keep tenants. The moves stabilized these centers and made them attractive to institutional investors like pension funds.

Brokers consider these properties top-of-the-line, thanks to the presence of grocery stores, pharmacies, and other national chains, and their good locations, and as such, they fetched high prices. The market for neighborhood, grocery-anchored product is extremely strong, and many owners are taking the good opportunity to realize solid prices for quality assets. Brokers involved with many shopping center deals said prices are at least as high as they were in 2007, when the market peaked, and investors are accepting unusually low cap rates, the ratio between net operating income (NOI) and the property's purchase price.



Amid signs the market for prime retail properties is rebounding across the Northeast, local mall and shopping-center owners are increasingly testing the waters to potentially sell while the getting is good. Case in point: Julio Enterprises and owner of the sprawling Westborough Shopping Center, has tapped CB Richard Ellis to test buyer interest in the seven-building, mixed-use complex, as reported by the Boston Business Journal. Industry analysts have pegged the property's potential value at around $80 million. During a recent interview, the owner confirmed that all future options are being explored for the 40-acre property, largely because of the recent $56 million sale of a nearby property.
---
Recent Trend in Retail: Smaller Stores

For most of the 1990s and 2000s, the mantra of the nation's major retail chains was the bigger, the better. Some of the same retailers who built their businesses with big boxes - stores of 40,000, 60,000, or in the case of Wal-Mart Stores Inc., 100,000 square feet of selling space - have decided that now smaller is better. That's a trend with big implications for shopping centers, malls and developers.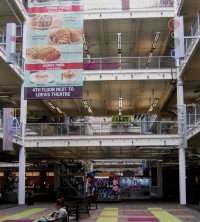 Landlords are subdividing superstores, and reinventing their shopping centers to respond to the trend. As tenants reduce their footprints, landlords are going to need more tenants. And that means they need to have a broader-based shopping environment. Power centers - centers with freestanding large stores that house chains such as Staples Inc., Best Buy Co. and Home Depot Inc., ringed around a common parking lot - were developers' pet projects before the recession.

Brokers report that the sweet spot now for the medium-size boxes is in the 10,000- to 20,000-square-foot range. Smaller stores are coming, and that's probably going to be the wave of the future. Three factors are driving the downsizing trend, retail analysts and brokers report.

First, retailers need to increase their sales per square foot in a rough economy. Second, the Internet is changing the way people shop, and pushing retailers to increase profit margins at their brick-and-mortar stores. Third, shoppers, particularly aging baby boomers, are tired of traversing through very large superstores. In retail, one of the key measures of productivity is sales per square foot. What's been happening in the big-box stores is that number has been pretty stagnant, and possibly even going down. Retailers' corporate reports and retail analysts have been documenting that trend since the recession hit.
---
Lend Lease Sells King of Prussia Mall Interest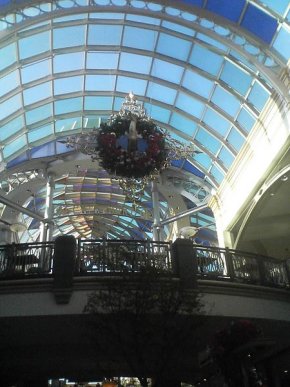 Lend Lease has sold a 50% interest in the King of Prussia shopping mall, northwest of Philadelphia, and will receive $545 million from the transaction after accounting for the asset level debt. The remainder is held by Kravco Simon, a business coowned by the US-based Simon Property Group. Australia's largest construction company expects to book a profit on the sale of about $100 mil., net of tax and other costs, after last valuing its interest in the property at $354.8 mil. in December 2010. The deal equates to an initial yield of about 5%. Morgan Stanley is making the purchase after its MESREF fund was in the running to buy Centro Properties Group's U.S. shopping center portfolio, which was instead purchased by the private equity giant Blackstone for $9.4bn.

Lend Lease said the proceeds of the King of Prussia deal, which is expected to be finalized in August, would be used to repay the group's British debt and to fund its investment pipeline in the U.S. It was especially interested in opportunities in the healthcare development space following the group's recent acquisition of the US-based medical real estate business DASCO, which develops and delivers medical office buildings and outpatient facilities.
---
Borders Liquidates

Borders Group Inc. plans to liquidate, marking the culmination of a years-long decline for the nation's second largest bookstore chain, which had fallen into disrepair four decades after it opened its first store in downtown Ann Arbor. The liquidation, which Borders announced in July, means that the 10,700 people who still work for Borders will lose their jobs. The Ann Arbor-based chain's 399 remaining stores will be closed quickly, with liquidation sales starting soon, although the company said in a court filing late today that 30 leases could still be sold off.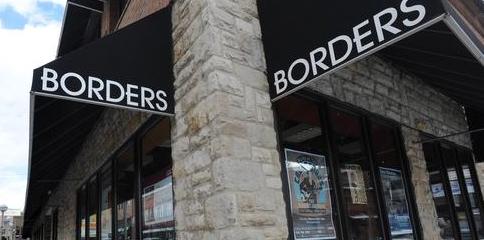 Several reports indicated that Borders was in discussions with Books-A-Million about possibly acquiring fewer than 50 store leases. Borders said in a filing that it had received a bid to acquire leases for 30 stores and that it would reserve the right to seek approval from the court to sell those leases and the inventory within those stores. It was not clear whether that bid was filed by Books-A-Million or some other entity - and the location of those 30 stores was not known.

Borders' liquidation comes five months after the company filed for Chapter 11 bankruptcy protection with hopes of shedding unprofitable stores, cutting debt and reemerging by September as a viable company. But the company, which had closed more than 230 stores since its bankruptcy filing, has continued to lose millions every month.

Borders last week had briefly lined up a prospective buyer: Phoenix-based private equity firm Najafi Companies, which owns Direct Brands, operator of the Book of the Month Club. But Najafi pulled out of the deal when publishers and landlords objected to the proposed sale, arguing that nothing would prevent Najafi from liquidating Borders on its own, pocketing the cash and keeping valuable intellectual property for itself. Instead, Borders will be sold to a team of liquidators led by Hilco Merchant Resources LLC and Gordon Brothers Retail Partners LLC. The liquidators are expected to launch going-out-of-business sales as soon as July 22 with the "wind-down" complete by September.
---
Recent Transactions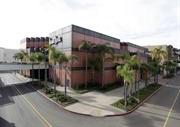 Simon Property Group, Inc. purchased the Neiman Marcus store at the Fashion Valley Mall in San Diego, CA from Stonestreet Development Co. for $12 million, or about $114 per square foot. The buyer, in a partnership with Lend Lease Real Estate Investment, also owns 50% of the leased fee interest in the subject property. The buyer assumed the ground lease, which expires in 2081. The 105,000-square-foot department store building at 7007 Friars Road was constructed in 1969 and renovated in 1997. Preston Fetrow and Gleb Lvovich of CB Richard Ellis represented the seller. The buyer was not represented.

The Inland Real Estate Group of Companies paid $23.8 million to buy the Shoppes at Prairie Ridge in Pleasant Prairie, WI from Gershman Brown Crowley Inc., the Indianapolis company that developed the center. The three-year old shopping center includes Dick's Sporting Goods, J.C. Penny, Petsmart and Ulta. Inland, based in Oak Brook, Ill., announced the purchase in July 2011. The center sits next to St. Catherine's Hospital, which employs around 2,100 people and generates a lot of traffic for the shopping center. The sale did not include the 126,600-squarefoot Target department store in the Shoppes. Target Corp. owns that property. Inland Real Estate on Tuesday also announced the $24.5 million purchase of the Fairgrounds Crossing shopping center in Hot Springs, Ark.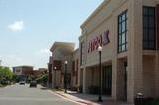 Inland Real Estate Acquisions Inc. purchased a portion of the University Town Center shopping area at Robinson Street and 24th Avenue NW in Norman OK from Sooner Investments for $32.5 million. Sooner investments sold the section west of 24th Avenue NW but still owns property on the east side all the way up to Rock Creek Road. A representative of the developer Sooner Investments, said the sale represented about four or five acres of the company's 280-acre project.

The sale, according to trade publications, includes the buildings housing TJ Maxx, Office Depot, Ulta, Petco, Dress Barn, Hallmark, Maurice's, AT&T Cellular and Qdoba. It does not include the neighboring SuperTarget property. The company also announced it had acquired Silver Springs Pointe, a 135,028-square-foot Kohl's-anchored shopping center on Northwest Highway in Oklahoma City for about $16 million. When fully developed, University North Park is envisioned to have 2 million square feet of retail and office space.
---
Recent Assignment

American Valuation Group, Inc. announced in June that the company was retained to provide appraisal services and expert witness testimony on Plymouth Meeting Mall, a super-regional shopping mall located in Plymouth Meeting, Montgomery County, Pennsylvania. The 955,824 square foot, two-level, enclosed mall, which opened in 1966 and was completely renovated and expanded in 2009, is situated along a major business thoroughfare, and is easily accessible by the entire county via the Pennsylvania Turnpike (I-276) and the Blue Route (I-476) with over 175,000 vehicles per day. Daytime population is exceptionally strong with over 100,000 office workers within five miles contributing to robust lunch time business and food sales. Plymouth Meeting Mall is anchored by AMC Theaters, Boscov's, Macy's and Whole Foods Market.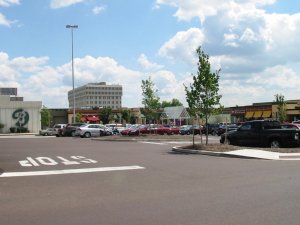 Plymouth Meeting Mall now has an unusual collection of restaurants, stores, and family-friendly features and is one of the major malls in its trade area due to size, location and tenant mix. In addition to the anchor stores, the mall has approximately 100 stores and restaurants, including Aéropostale, Express, Footlocker, H & M, New York & Co., and Victoria's Secret. New restaurants added include Benihana, California Pizza Kitchen, Dave & Buster's, P.F. Chang's, and Redstone Grill. The mall also features a food court. Pennsylvania Real Estate Investment Trust, one of the nation's largest publicly traded real estate investment trusts, owns the mall and handles leasing and management.

American Valuation Group, Inc. was retained for appraisal services and expert testimony for a five-year tax appeal litigation proceeding, which includes the mall proper but not the department stores.
---