---
In This Issue:

Retail Property Sales Activity Improves

Recent Trend in Mall Anchors

Inland Acquires Landstown Commons

Borders Files Bankruptcy
Recent Transactions
Recent Assignment
---
Retail Property Sales Activity Improves

The stockpile of capital that investors have been accumulating may finally start to shrink as investment in retail real estate picks up. Industry experts have tossed the "cash on the sidelines" phrase about so often during the last few years that the supposed mountain of money has taken on almost mythical proportions. Even though the exact dollar amount is difficult to pinpoint, brokers say it easily adds up to tens of billions of dollars or more. Investors across the board, from public and non-traded REITs to private buyers, pension funds, life insurance companies and foreign investors, have amassed significant war chests since the market crashed in late 2008.

In 2009, investment sales volume ground to a halt, but volume slowly built up throughout 2010. In the fourth quarter, nearly $8 billion in retail properties changed hands the highest level recorded since the market crashed. Overall, retail sales during 2010 totaled $22.6 billion. It's a step in the right direction, even if it amounts to just 27 percent of the $83.4 billion in retail real estate that sold in the industry's peak year of 2007, according to New York-based real estate research firm Real Capital Analytics (the firm tracks sales transactions valued greater than $5 million). But observers expect that volume will rise in 2011. The most bullish predictions are that volume could double 2010's total. That would put the industry on par roughly with 2004 before things got out of hand in the bubble years.

Institutions, funds and even private buyers have continued to accumulate capital over the past two years from both equity and debt sources as they restructured debt, cleaned up balance sheets and continued to raise funds from individual investors and stock offerings. As the prospects for the sector improve, equity targeting retail assets will increasingly step into action as investors exhibit a growing appetite for real estate and an increased willingness to assume risk. Demand has returned along with a consensus that the retail sector is near the bottom.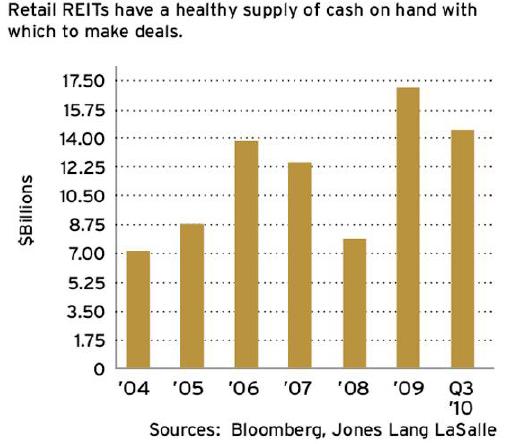 Today, buyers are increasingly considering assets lower down the value chain. There was a rise in demand for such assets in the fourth quarter and that interest will increase in 2011. There has also been a steady stream of acquisitions in the pure distressed market as banks and special servicers offload their worst properties. In addition, the financing picture continues to improve as banks, life insurance companies and even conduit lenders have become more comfortable in lending on retail deals. Another factor that should increase activity is the fact that retail fundamentals are stabilizing. According to New York City-based real estate research firm Reis Inc., vacancies for both shopping centers and malls stopped rising in the second half of 2010.

The company still thinks the vacancies among neighborhood and community centers may tick up a bit from the current level of 10.9 percent to reach 11.2 percent by the end of the year. But most of the worst is behind and in 2012 the picture should decisively improve. Moreover, the decline in effective rents appears to be tapering. Meanwhile, the situation is even better with regional malls. Even though the overall vacancy rate for malls increased to a peak of 9.1 percent in the first quarter, this rate is expected to decline to 8.5 percent by the end of 2011. In addition, rents are expected to rise a slight 0.2 percent in 2011.

---
Recent Trend in Mall Anchors

The long-in-the-making decline of department stores has been forcing regional mall firms to search for alternative anchors for years. In the past decade, big-box stores, restaurants, discounters and other large space users have all popped up as alternative anchors. Today, as mall owners deal with the latest round of department store closings, a new crop of replacements has emerged. Supermarkets, wholesale clubs, gyms, theaters and even jumbo-sized specialty retailers are all taking space formerly occupied by the likes of Sears, Boscov's, Mervyn's and other department store chains. Less commonly, owners have also signed leases with non-retail uses like theaters, spas, medical facilities, colleges and religious institutions.

A quality that many of these new tenants share is that in the past they have eschewed regional malls or occupied non-anchor spaces, but have now switched gears. It's part of a broader trend where there is less segregation of tenants by property type. So retailers that, say, may have exclusively located in power centers in the past are being more flexible about the kinds of spaces they are willing to consider.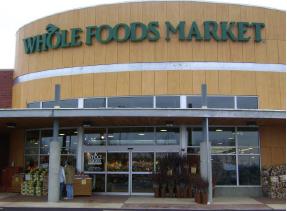 There are both short-term and long-term factors at work behind the trend. These tenants are looking at malls at a time when the vacancy rate for regional mall anchors remains near its cyclical high. The downturn had a significant impact on many anchor tenants. Mervyn's and Gottschalks closed for good. Boscov's went through Chapter 11 reorganization. Macy's and Dillard's closed dozens of stores. As a result, Reis Inc., a New York City-based research firm, estimates that anchor vacancies at regional malls reached a peak of 4.0 percent in the first quarter of 2010 and have declined only slightly to 3.9 percent in the most recent reading. That's double the low point of 2.0 percent in the second quarter of 2006.

Many traditional mall anchors are not expanding rapidly and instead have focused on building cash reserves. In addition, department stores have been losing market share for years. Department stores' share of the U.S. retail market dropped from more than 7 percent in 1990 to about 2.5 percent in 2010, according to research by Customer Growth Partners, a New Canaan, Conn.-based consulting firm.

Today, it is estimated that about one in every four malls in the country features at least one unconventional anchor. And mall owners will continue to look for alternative tenants that drive foot traffic, like a department store does.

---
Inland Acquires Landstown Commons

In April 2011, Inland Real Estate Acquisitions Inc. acquired Landstown Commons Shopping Center in Virginia Beach for $91 million. The 409,474-square-foot shopping center was more than 94 percent leased to 63 tenants, including Best Buy, Ross Dress for Less and Petsmart.

The property was acquired on behalf of Inland Diversified Real Estate Trust Inc. The shopping center includes a 32,890-square-foot second-floor office component that is about 90 percent leased to two medical users.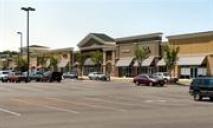 Additional retail tenants at Landstown include Bed, Bath & Beyond, AC Moore, Office Max, Books-A-Million and Walgreens. The property is shadow-anchored by Kohl's department store, which was not purchased. The purchase was Inland Diversified's 33rd property, and its largest acquisition to date, according to a company statement. CB Richard Ellis Florida and Washington, D.C. national retail investment groups represented the seller, The Goodman Co., in the transaction.

---
Borders Files Bankruptcy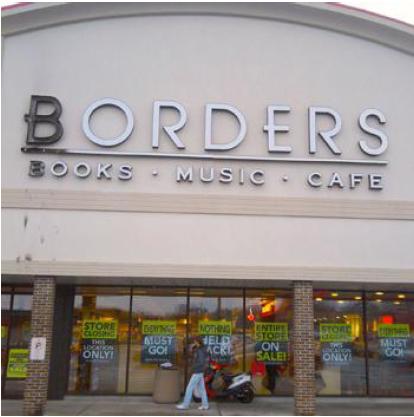 Borders, the bookseller giant, has filed for Chapter 11 bankruptcy protection and it estimates that 30 percent of its remaining 642 stores, about 200, will be shuttered. The firm, which has $1.28 billion in assets and $1.29 billion in debt, has lined up $505 million in debtor-in-possession financing and hopes to correct its course. Borders also may end up adding another 75 stores to the list of closures. And other scenarios could lead to additional closures, such as sale of the company to rival Barnes & Noble or liquidation.

If that's the case, it will be nothing new for power centers, which were hit hard by tenant bankruptcies and liquidations during the depths of the recession. Last year, the situation began to improve, with the remaining big-box players starting to sign leases for second generation space, partly out of necessity. But now that recovery could be put on hold as the sector absorbs a new round of vacancies. And rents could continue to stagnate due to the imbalance between supply and demand.

There has been positive leasing momentum among big-box retailers in recent quarters, but that has largely been limited to class-A centers in primary markets. Centers in secondary and tertiary markets are still struggling. With few big-box retailers expanding, it's been difficult to find enough large tenants to backfill empty space. No doubt, some class-C and class-D power centers will eventually have to be razed.

Unlike most other retail formats, power centers have faced several challenges at once. The biggest issue is the reliance on big-box tenants, a sector that suffered mightily during the downturn. Big name bankruptcies have taken a toll. Meanwhile, even as the remaining big-box retailers have started to expand, many of them have switched to smaller store formats. Old Navy, for example, previously leased stores ranging from 15,000 square feet to 20,000 square feet. Today, the chain prefers 10,000-square-foot boxes. That means that many of the larger spaces—those that measure up to 60,000 square feet—have been harder to backfill.

In addition, some of the remaining big-box players are teetering on the edge. Besides Borders, Kmart remains a constant question mark. As a result, for power center owners, the next three years will remain challenging.

---
Recent Transactions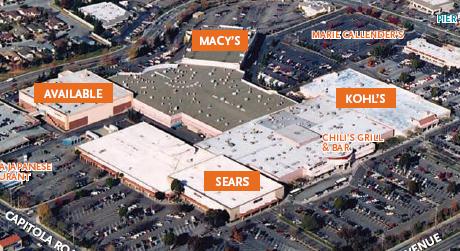 Target paid $10 million in September 2010 for the empty 107,250-square-foot Gottschalks building at the Capitola Mall, according to Loopnet.com, which tracks property sales. When the deal closed, Target kept the price confidential. Jack Baskin, whose Baskin Properties had owned the Gottschalks site for more than a decade, welcomed Target, and Macerich, which owns the mall, withdrew its lawsuit against Baskin seeking back rent.

Gottschalks, a department store chain founded in 1904, was unable to survive the recession. The company filed for bankruptcy and closed its stores in July 2009, cutting off the rent Baskin Properties had counted on to repay a $11.95 million borrowed from Countrywide in 2006. After making the loan, Countrywide transferred it to LaSalle Bank, which transferred it to U.S. Bank, where it became part of a $4.5 billion pool of commercial mortgage-backed securities sold to investors. The investors took the property back at a foreclosure sale in July for $9.3 million when no one bid. It was one of the largest commercial foreclosures in Santa Cruz County during the real estate downturn. Target is expected to start work on interior improvements in 2011, with the store expected to open the following year.

In March 2011, American Realty Capital Trust, Inc. (ARCT) announced that it had acquired nine freestanding Walgreens pharmacies in New York for $54.6 million. The properties contain 122,963 aggregate square feet of gross leasable area, all of which is occupied by Walgreens.

Following is the addresses for each of the sites purchased:

9050 Erie Road, Angola, NY
301 Genesee Street, Auburn, NY
Mt Read & Maiden Lane, Greece, NY
East Ridge Road & Hudson Avenue, Irondequoit, NY
Union Road & Michael Road, Orchard Park, NY
226 Liberty Street, Penn Yan, NY
Broad Street & Cornelia Street, Plattsburgh, NY
2329 James Street, Syracuse, NY
Long Pond & Ridge Road Greece, NY
According to ARCT, the ownership of each of these properties is described as fee simple with the exception of the Long Pond & Ridge Road asset in Greece, which is leasehold ownership.

The original lease terms at commencement were 25 years with an average of 23.9 years remaining. Eight of the leases do not contain contractual rental escalations. One of the leases contains a contractual rental escalation of 10 percent in year 10 and year 25. The leases are triple net. The average annual base rent for the initial term is $3.8 million.

American Realty Capital Trust, Inc. funded the acquisition of the properties with $45.2 million of proceeds from the sale of common stock and the assumption of the outstanding debt balance of $9.4 million. The in-place debt is secured by the properties located in Irondequoit, New York and PennYan, New York, has a 5.9% interest rate, 25 year amortization and matures on January 1, 2015.

---
Recent Assignment

American Valuation Group, Inc. announced in March that the company was retained to provide appraisal services and expert witness testimony on Palisades Center, a super-regional shopping mall located in the West Nyack (Town of Clarkstown), New York. The over 2,200,000 square foot four-level, enclosed mall, which opened in 1998, is situated at the intersection of the New York State Thruway (I-87/287) and Routes 303 and 59. Strategically located in affluent Rockland County, Palisades Center is the sixth largest (by GLA) shopping mall in the nation, boasting 13 anchors, some 255 stores, an ice rink and IMAX theater. Palisades Center is anchored by AMC/Loew's Theater, Barnes & Noble, Bed Bath & Beyond, Best Buy, BJ's Wholesale Club, Burlington Coat Factory, H & M, Home Depot, JCPenney, Lord & Taylor, Macy's, Old Navy and Target.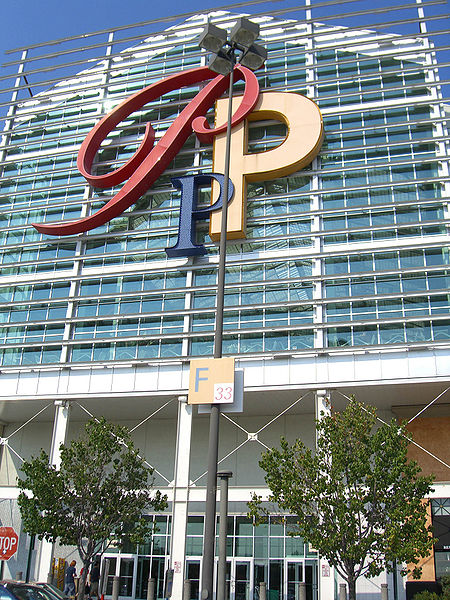 Palisades Center has an impressive collection of stores and family-friendly features and is a dominant fortress mall due to size, location and tenant mix. In addition to the anchor stores, the mall has approximately 255 stores including Aéropostale, American Eagle, Apple, Banana Republic, Cache, Express Men, Forever 21, GAP, Hollister Co., New York & Company, Pac Sun, Swarovski, Victoria's Secret, Williams-Sonoma and Zumiez. The food court features over 12 restaurants, a carousel and a Ferris wheel. Palisades Center is the preferred shopping and dining destination for many upscale area customers. The Pyramid Companies, one of the largest privately held shopping mall developers in the nation, owns the mall and handles leasing and management.

American Valuation Group, Inc. was retained for appraisal services and expert testimony for a two-year tax appeal litigation proceeding, which includes 42 separate tax parcels that comprise the mall property.

---