---
In This Issue:

Mall Owner Sues Over Tax Assessment

Eden Prairie Appeals Tax Court Decision

CT Mall Gets Facelift

Glimcher Sells Interest in Malls
General Growth Identifies Distressed Malls
Recent Transaction
---
Mall Owner Sues Over Tax Assessment

The owner of the Shoppes at Buckland Hills is suing the Town of Manchester CT, seeking a reduction in the mall's tax assessment. The lawsuit by General Growth Properties (NYSE: GGP), filed recently in the town clerk's office, will be heard at Superior Court in Hartford. The town has set the value of the real estate at 194 Buckland Hills Drive at $150,392,700. The Chicago-based mall owner, however, estimated the value at $129,300,000 in an application to the board of assessment appeals earlier this year. The town taxes the mall based on 70 percent of the appraisal, or "fair market value," which is $105,274,900. Seventy percent of the owner's estimated appraisal of $129.3 million would be $90.3 million.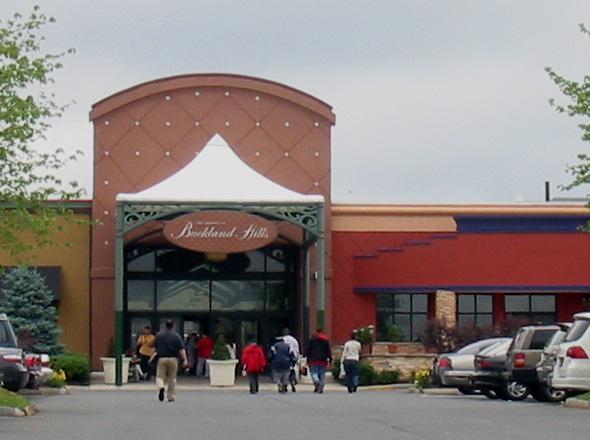 The assessment appeals board did not change the property assessment, which General Growth contends in the suit is "grossly excessive, disproportionate to value and unlawful." The mall is the town's top taxpayer. The town is undergoing a revaluation, effective in 2011, but the current assessment is based on the 2006 revaluation.

The property that is the subject of the suit is the "mall shops" of approximately 140 stores, and does not include the anchor stores - Macy's, JCPenney, Dick's Sporting Goods and Sears. The upcoming tax bill for the mall shops, based on the 2009 grand list, will be $2,904,534, not including the Eighth Utilities District tax payment, which is billed separately.

---
Eden Prairie Appeals Tax Court Decision

A long and costly property-tax dispute between the City of Eden Prairie, Minnesota and Eden Prairie Center has resulted in a very favorable Minnesota Tax Court decision for the city. General Growth Properties, the owner of Eden Prairie Center, challenged the mall's property assessments for 2005 and 2006, claiming they were too high. General Growth Properties, which has owned the shopping mall for 10 years, took its challenge to Minnesota Tax Court last summer after it was unable to resolve the dispute with the City of Eden Prairie.

The Tax Court, which has been flooded with appeals during this recession, issued a judgment that not only disagreed with General Growth's appraisal, but also said the city's valuation was too low. Judge Sheryl Ramstad raised the assessments for both years, boosting the tax bill about $1.1 mil. to a total of almost $4.5 mil. for 2005 and increasing it almost $700,000 to a total of about $4.2 mil. for 2006.

The judge ruled that the property, which includes the 395,000 square foot mall and the Von Maur department store, were worth $132.7 mil. in 2005 and $130.6 mil. in 2006, both values were significantly above General Growth's estimates of $72.7 mil. in 2005 and $65.3 mil. in 2006. The judge's valuations also were higher than those assessed by the city.

General Growth is among the country's largest mall owners, with properties that also include Knollwood Mall and Ridgedale Center in the Twin Cities, and has more than 200 malls in 44 states. Eden Prairie Center is a 1,342,000 square foot two-level enclosed mall, which opened in 1976, was renovated in 1989 and 1994, and repositioned in 2001. It is located in the Southwest area of the Twin Cities market and convenient to I-494. Eden Prairie Center is anchored by Kohl's, Sears, Target Greatland, Von Maur and JCPenney. The repositioning involved adding a new Von Maur department store, an AMC multiplex theatres, a Barnes & Noble, more in-lines shops and a restaurant wing.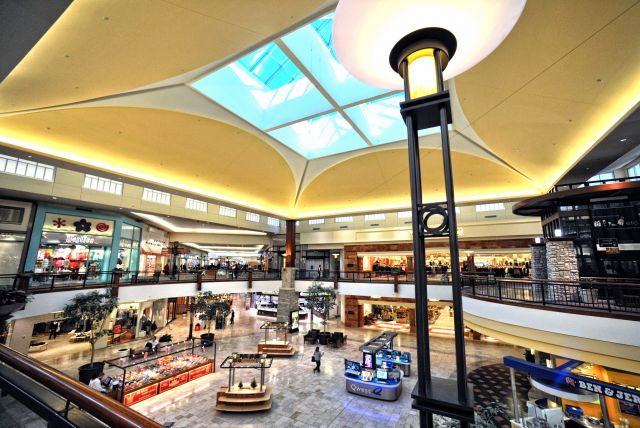 Eden Prairie Center has an impressive collection of stores and family-friendly features all in an upscale, newly renovated setting. In addition to the anchor stores, the mall has over 90 stores including Scheel's, Chico's, Talbots, Coldwater Creek, JJill, American Eagle Outfitters, Ann Taylor Loft, Archiver's, Old Navy, Express, Limited Too, and GAP. The mall also features a 144,000 square foot entertainment wing which includes 18-screen AMC Theatres, Barnes & Noble, Wildfire Restaurant, and Biaggi's Restaurant. There are many restaurants in the 750 seat Food Court, which has a towering 3-story fireplace in the center.

General Growth Properties had a national appraisal expert testify on its behalf, arguing that the county's assessment was too high because it included the value of the businesses. The company contends that only the property should be assessed. The county disagreed, believing that the appraisal method is unorthodox and has been unsuccessful in other appeals around the country.

Although the dispute dragged on, the county believes the effort was worthwhile. The county hired two consultants who helped analyze the mall's taxable value, including Mark T. Kenney, MAI, SRPA, MRICS, President of American Valuation Group, Inc. According to Mr. Kenney, "The possible existence of non-taxable business value at this property was the major issue. Attempts to extract intangible department store favorable contract incentives and non-realty specialty leasing income were utilized in this case."

According to the city, the property owner failed to meet the burden of proof that the assessment was incorrect. General Growth Properties filed an appeal to the Minnesota Supreme Court in December 2009. A decision from that court is pending.

---
CT Mall Gets Facelift

Fairfield County's major shopping malls are looking their best with recent renovations to the Stamford Town Center mall and Danbury Fair Mall, which were followed by a current overhaul of Westfield Trumbull Shopping Center. Westfield Group, the mall's Australian parent company, in the fall 2009 embarked on a $35 million renovation of the entire Trumbull facility, which has more than 150 stores and a gross leasable area of 1.2 million square feet. The work will include adding three more sit-down restaurants to two existing full-service establishments.

The project, slated for completion by fall 2010, also includes remodeling the food court with bistro-style seating and constructing new storefronts for 11 eateries.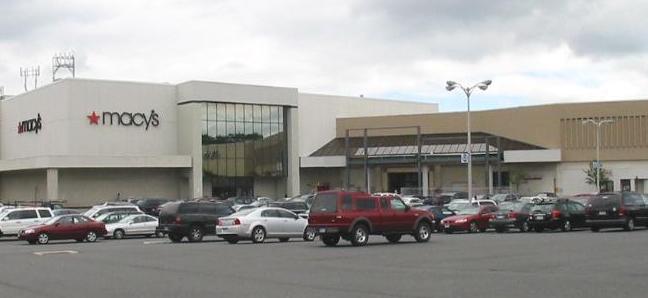 Restaurant interest in the revitalization project has been very strong. The project, which will not increase the number of stores or the amount of leasable space, also includes building a new family lounge and play space area will be made out of environmentally friendly materials and feature bright structures depicting mountain wildlife and landscape. The renovations featuring stone and wood decor, lush landscaping and leather furniture.

Other improvements include replacing the ceramic tile floors on the first level with porcelain glass tile and the second level's flooring with carpeting; renovating new directional signs throughout the mall. Westfield Trumbull Shopping Center, which is situated on 78 acres with 4,828 parking spaces, is designed to cater to a trade area consisting of average income of $101,127. The mall opened in 1964 as Trumbull Shopping Park with 65 stores and two department stores, EJ Korvettes and DM Read, as the first enclosed shopping center in the state. It has had several upgrades over the years as retailers and shopping trends have changed.

In 1987, the center's western side was expanded with a parking deck, 126,000 square feet of small shops and anchor store JCPenney. Three years later, the size of the mall's food court was increased and Ruby Tuesday, Sam Goody and anchor store Lord & Taylor were added in an expansion of the mall's eastern side. In 2008, a two-level, flagship Target store was opened as the mall's latest anchor, while Macy's, an anchor store that was once a Jordan Marsh store, was remodeled.

---
Glimcher Sells Interest in Malls

In March 2010, Glimcher Realty Trust (NYSE: GRT) closed on its previously announced joint venture with The Blackstone Group for the acquisition and management of two super-regional malls - Lloyd Center in Portland, OR and WestShore Plaza in Tampa, FL. The gross value for the combined transaction was about $320 mil. and included assumption of the $215 mil. in mortgage loans in place on the properties. According to the Agreement of Sale, asset values were $190 mil. for Lloyd Center and $130 mil. for WestShore Plaza.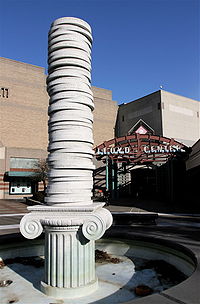 An affiliate of Blackstone will acquire 60% of the joint venture and an affiliate of Glimcher will retain the remaining 40% interest. The transaction generated net proceeds of about $60 mil. to Glimcher after considering debt assumption fees and ordinary closing costs. These proceeds were applied against outstanding borrowings under Glimcher's credit facility. The current outstanding balance on the credit facility has been reduced to about $232 mil. Glimcher Properties Limited Partnership will continue to manage the operation of Lloyd Center and West Shore Plaza.

Lloyd Center is an enclosed super-regional shopping mall in the Lloyd District of Portland, Oregon, just northeast of downtown. It opened in 1960, and is anchored by Macy's, Nordstrom and Sears. The mall features three floors of shopping with nearly 1. 5 mil. square feet of space. The third level serves mostly as professional office spaces, a food court, U.S. Education Corporation's Apollo College, and an indoor Regal Cinemas multiplex. The mall also includes the Lloyd Center Ice Rink. The mall was renovated and fully enclosed in 1991, Sears replaced JCPenney in 1999, and Macy's was added in 2006.

WestShore Plaza is an enclosed super-regional shopping mall located in the Westshore business district of Tampa, Florida, originally developed by Albert L. Manley of Boston, MA. It was the first air conditioned mall on the West Coast of Florida. WestShore houses many higher-end retail chains, such as the Lindt & Sprüngli chocolatier and Ann Taylor, and has over 1 mil. square feet of space. WestShore Plaza's anchors include Sears, JCPenney, Macy's, Old Navy, and Saks Fifth Avenue. There is also an AMC movie franchise (14-screen theatre), a P.F. Chang's China Bistro and a Maggiano's Little Italy. High-end steakhouse chain The Palm and gourmet seafood eatery Mitchell's Fish Market Restaurant and Bar are also located at Westshore. WestShore Plaza opened in 1967 and was touted as Tampa's first shopping center that was fully air-conditioned. The mall has since seen numerous expansions.

---
General Growth Identifies Distressed Malls

In June 2010, General Growth Properties, Inc. (NYSE: GGP) identified 13 distressed malls that are likely to be forfeited to lenders when it emerges from bankruptcy protection later this year. Reportedly, the properties are in Virginia, Michigan, Louisiana, Tennessee, Utah, Colorado, California and Florida. The mall owner, the second largest in the United States, made the disclosure in a filing with the Securities and Exchange Commission. The document says that GGP has two days after it exits bankruptcy to decide whether the properties, which serve as collateral on loans, should be deeded to lenders or the loans should be modified. The company plans to leave Chapter 11 bankruptcy protection by Sept. 30.

General Growth filed the biggest U.S. real estate bankruptcy in April 2009 after amassing $27 billion in debt by making acquisitions. The company was at the center of a takeover battle between Simon Property Group Inc., a larger rival, and a group led by Brookfield Asset Management Inc. Simon withdrew its offer May 7th of this year, the same day a bankruptcy court approved a plan for General Growth to emerge with investments by Brookfield and its partners. General Growth said in court papers filed June 3rd that it needs more time to settle or fight thousands of claims from creditors in its bankruptcy case.

---
Recent Transaction

A 90,000-square-foot Kohl's-occupied department store in Elk Grove was sold to the Chicago-based Inland American Real Estate Trust, a public non-traded REIT. The price paid was just under $21.5 million. Significantly, four companies made full-price offers for the Kohl's building at Calvine and Elk Grove Florin roads, says the seller, Sacramento developer Paul Petrovich. Reportedly, Inland made an all-cash offer. Large national REITs, like Inland, are flush with investor money and are scrambling to find "trophy" properties occupied by large and stable tenants. Such assets are scarce, leading to bidding wars when they come to market.

---