---
In This Issue:

Maine Mall Loses Tax Appeal Decision

Real Estate Finance Improving

Micro Department Stores

Recent Big Box Sales
---
Maine Mall Loses Tax Appeal Decision

A long and costly property-tax dispute between the City of South Portland, Maine and its largest taxpayer has been settled in favor of the city. On December 15, 2009, the Maine State Board of Property Tax Review voted unanimously to uphold the city's 2006 assessment of The Maine Mall after hearing arguments from attorneys for the city and General Growth Properties of Chicago, the company that owns the mall. General Growth Properties did not appeal the board's decision to Superior Court.

According to South Portland's tax assessor, the Board's vote could have had far-reaching implications for the city's taxpayers. If the board had backed General Growth Properties in its appeal, the city would have had to refund taxes plus interest at a rate of 8 percent, totaling approximately $1.4 million.

General Growth Properties bought the Maine Mall in 2003 for $270 million, according to city records. The company is one of the country's largest shopping mall operators, owning and managing more than 200 malls in 44 states. The Maine Mall has more than 1 million square feet of retail space and 140 stores.

The dispute began in 2006, when the city and General Growth Properties disagreed on the mall's taxable value. The city assessed the property at $260 million, while an appraiser for the mall owner placed its value at around $190 million. The property tax bill for the Maine Mall totaled $3.5 million at the time. The mall's taxes went up in 2006 because of a citywide revaluation. In December 2007, General Growth Properties appealed its 2006 tax assessment to South Portland's tax review board. It lost the case, which led to the state appeal.

General Growth Properties had two national appraisal experts testify on its behalf, arguing that the city's assessment was too high because it included the value of the businesses. The company contends that only the property should be assessed. The city disagreed, believing that the appraisal method is unorthodox and has been unsuccessful in other appeals around the country.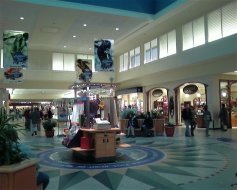 Although the dispute has dragged on, the city believes the effort has been worthwhile. The city's costs covered legal fees and the hiring of two consultants who helped the city analyze the mall's taxable value, including Mark T. Kenney, MAI, SRPA, MRICS of American Valuation Group, Inc. According to Mr. Kenney, "The possible existence of non-taxable business value at this property was the major issue in this case. Attempts to extract intangible department store favorable contract incentives and non-realty specialty leasing income both failed in this case."

The state Board of Property Tax Review, the trier of fact in Maine, heard three days of testimony in October. Attorneys for the city and the property owner presented their oral arguments to the board, then the board deliberated for more than three hours before rendering a 4-0 decision in favor of the city. According to city officials, General Growth Properties failed to meet the burden of proof that the city assessment was incorrect.

---
Real Estate Finance Improving

Signs have emerged in recent weeks that money is headed back into commercial real estate in some markets as properties and companies were able to arrange the financial infusions they sought. The transactions range from small to large dollar amounts, and point to a return of capital to the market.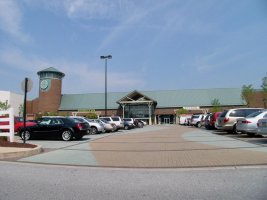 For example, Philadelphia-based Pennsylvania Real Estate Investment Trust (PREIT) closed on a $670 million loan and line of credit, Berkadia Commercial Mortgage in Horsham PA helped refinance $17.5 million on a shopping center in Northeast Philadelphia and $3 million for an industrial building in Delaware County. The owner of 1601 Market Street in Philadelphia managed to line up a $61 million loan for the Center City office building, and Keystone Property Group refinanced $53.5 million on an office complex through one of the first commercial mortgage-backed securities (CMBS) deals to get done in two years.

Many lenders who were active on the capital market side are coming back to the lending business, according to the Ackman-Ziff Real Estate Group, which helped arranged the Keystone Property transaction. People now see the world is not coming to an end. Lenders are making loans, mostly on stable properties in good locations and little to no vacancy exposure. Several real estate investment banking firms are reporting an uptick in activity with most of it being refinancings and smaller transactions.

Many see 2010 as an attractive turnaround year after the dearth of deals during the past two years. However, while there may be more optimism and confidence in the market, these deals are not easy to get done. The Keystone Property Group deal took five months to close.

PREIT's deal got done, but with stricter terms than the company had before. For example, what was once an unsecured credit facility has now become secured, and the Philadelphia company that owns regional shopping malls must make $33 million payments on its borrowings each year for the next three years. Where the company previously had more term loan and less revolving credit, that also changed. The new loans are good for three years with a one-year extension option. Moreover, the initial interest rate of roughly 4.9 percent is higher than the 2.5 percent pegged to the old loans. But industry analysts thought it was surprising that the banks did not reduce the size of the loans. PREIT attributed the company's ability to line up such a large transaction to its longstanding relationships with its lenders and long track record.

---
Micro Department Stores

The last 20 years have been a period of consolidation for many of America's most beloved department stores. Some of the country's most famous independent chains -- I. Magnin, Wanamaker's, and Bullock's -- have been acquired by larger rivals, such as Saks (SKS.N) and Macy's (M.N). That brought the end to many hometown department stores. The trend has given rise to the micro-department store. These small-scale retailers sell designer merchandise in chic locations usually in the epicenter of a city's most up-and-coming shopping areas. This new breed of department store has become essential for fashion-conscience consumers.

Jeffrey, owned by Jeffrey Kalinsky, is a trendy version of the old-fashion department store, just on a smaller scale. The Chelsea, MA Jeffrey store offers a warehouse-inspired space that features cosmetics and fashions by DSquared, Prada and Alexander McQueen. Merchandise at Jeffrey is hand selected for the New York and Atlanta stores by in-house buyer David Rubenstein, as well as Kalinsky himself. From the backstreet casualness of Jeffrey's, Boston's Riccardi has more of an Italian flair at its Newbury Street boutique. After more than 30 years in business, Riccardi has stayed on top of couture trends by introducing lines by renegade designers such as John Galliano, Comme des Garcons and Prada to its New England clientele.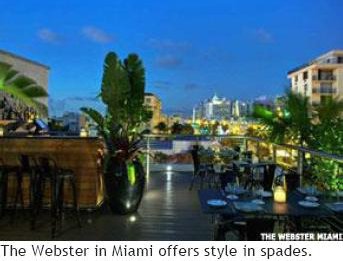 Perhaps the newest and best micro-department store to settle in the U.S. during the past year is The Webster in Miami. Inside a stylish deco storefront that was once a South Beach hotel, shoppers will find eccentrically furnished rooms and works by Tom Ford, Thom Browne and Rick Owens arranged like modern art displays. The Webster is co-owned by one of the founders of Paris's swanky Colette, who wrote the book on Paris's microdepartment store movement. The Webster's first-floor café, Caviar Kaspia, dishes up society lunches and fashionable Champagne happy hours that are reminiscent of the old grand cafes of old-fashioned department stores.

In Los Angeles, home to the posh Fred Segal and newer Opening Ceremony, there is one department store that's the city's most elite. From its concrete flagship location on Melrose, Maxfield is a Mecca for catwalk watchers who stake out the store's fresh shipments of Dior, Lanvin and Gucci. Racks are arranged in an open style shop that bridges the men's and women's departments with glass cases of vintage collectibles and housewares that are even pricier than the clothes. For anyone with an aversion to $700 shirts and $1,500 shoes, Maxfield also operates an outlet location in Beverly Hills called Maxfield Bleu. The shop stocks last season's merchandise, like that man-skirt that never sold, and newer items in larger sizes or less-desirable colors or cuts at prices discounted by up to 60%.

Another example of this latest retail trend is the Stanley Korshak store located in Dallas. This three-floor store sells men's and women's clothing from premium labels. The family owned restaurant caters to local society mavens, who scope out the selection of Christian Louboutin shoes and Brioni blazers. In a city famous for its original Neiman Marcus location and high-end malls, Stanley Korshak has managed to thrive as a specialty department store. It also offers a freestanding home store and women's micro-boutique called The Shak.

---
Recent Big Box Sales

In December 2008, Regency Centers (REG.N) flipped one of three former Mervyn's locations in Washington and Oregon that it acquired in 2007 from Kohl's, and subsequently repositioned. A Seattle-area investor reportedly paid $9.8 million ($128/SF) for a 76,682-square-foot building on 6.3 acres of land within the South Hill Mall in Puyallup WA that is now occupied by JC Penney. JC Penney signed a long-term lease for the space that commenced in August 2008 at an average rent of $9.94 per square foot per year, according to SEC filings. The store opened in February 2009. The purchase price translated to a 7.41% capitalization rate for the new owner, MRM South Hill LLC. The company's manager is listed as Jeff Williamson, and the associated address is 3927 Lake Washington Blvd. NE in Kirkland, WA, according to the Washington Secretary of State's web site. A company spokesman attributed the sale, in an otherwise quiet market, to the quality of the tenant, the building and the location.

In another sale, Regency acquired another former Mervyn's from Kohl's located in Lynnwood, WA. The Lynnwood asset, a 77,028-square-foot building, is part of a shopping center on 184th Street SW that is next to Alderwood Mall. Regency leased the building to H-Mart, a leading retailer for Asian foods, furniture, home accessories, clothing and ethnic specialties in the Seattle-Tacoma-Bellevue metro area. According to SEC filings, H-Mart opened up shop in July 2008 and pays an average rent of $16 per square foot. Regency sold this asset in January 2009 to a local investor for $14,900,000 ($193/SF). The sale price reflected an overall cap rate of 7.70%.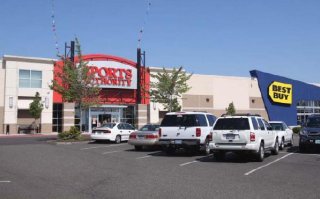 In December 2009, Regency Centers sold a 76,900-square-foot building at New Evergreen Parkway and Highway 26 within Tanasbourne Town Center in Hillsboro, OR., that is now home to a 36,278-square-foot Best Buy and a 40,205- square-foot Sports Authority for $20,750,000 ($271/SF). The two anchors opened in March 2008. According to SEC filings, the combined average rent is $27.45 per square-foot per year, and the overall cap rate was 9.70%.

---