---
In This Issue:

Pop-Ups for the Holidays

Stake in Houston Galleria Sold

PREIT Sells Seven Centers for $200 Mil.

Blockbuster Files Bankruptcy
Cedar Buys NJ Mall
AVG Presents at IAAO's Annual Conference
Borders Selling Store and Headquarters
Recent Transactions
---
Pop-Ups for the Holidays

As the 2010 holiday shopping season draws near, retailers have started rolling out ambitious pop-up store campaigns to take advantage of empty mall corners and drive up holiday sales revenue. In the past few weeks, Toys oRo Us, Borders, Build-a-Bear Workshop and Harry & David, among others, either announced plans to increase the number of pop-up store openings from last year or to foray into pop-ups for the first time. For their part, landlords hope all this pop-up activity will lead to permanent lease deals.

Given the amount of space in the market today, pop-up leasing really does present a unique opportunity. Landlords can give retailers an opportunity to experiment with a new location and a new concept. And especially in the toy category, if those locations are successful, we are, in fact, incubating a permanent tenant into that space.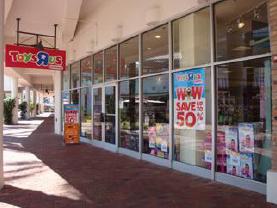 The toy sector will see some of the most ambitious pop-up activity this year. Toys R Us plans to open 600 Toys R Us Express stores during the fourth quarter of 2010, up from 90 last year. It also plans to open 10 pop-ups for FAO Schwartz, the upscale toy chain it acquired in 2009. Meanwhile, Build-a-Bear Workshop has plans for 10 pop-ups of its own. In addition, bookseller Borders will open 25 small-format pop-up stores on Oct. 25. The stores, averaging 2,500 square feet, will be located in malls formerly occupied by Borders Express units and will sell e-readers, bestselling physical books and holiday costumes. Meanwhile, Harry & David, the gift seller, will open 16 pop-up stores, called Harry & David Orchards, beginning Oct. 15.

Pop-up leasing is by no means a new phenomenon. Landlords and retailers have been employing it for at least the past 15 years. According to CBL & Associates Properties Inc., a Chattanooga, Tenn.-based regional mall REIT, what's been new in 2010 is the growing number of well-recognized national brands that have expressed interest in pop-ups. So far, CBL has completed more than a dozen deals with Toys R Us for its Express stores and is working on pop-up agreements with the Burlington Coat Factory. And the firm has been getting calls from other national chains, including Wal-Mart and Bed, Bath & Beyond.

Part of the reason for the increase in pop-up activity is a desire to wring the most revenue out of the holiday sales season, landlords say. But in the current environment, many retailers also see a cost-effective opportunity to test new markets or store concepts before investing in permanent locations.
---
Stake in Houston Galleria Sold

Simon Property and a Calpers partnership will take full ownership of the Houston Galleria by acquiring Walton Street Capital's 37.5% stake in a deal that values the trophy mall at roughly $1.65 billion. According to a published report, Simon and the Calpers partnership will get an initial annual return of about 5.9% on the purchase. That indicates that Walton Street's interest was valued at about $619 million, based on the mall's projected net operating income of $98 million. Eastdil Secured is brokered the deal.

The stake in the 2.3 million-square-foot Houston Galleria, one of the nation's premier malls, drew bids from foreign investors and large pension funds. Walton Street's partners opted to exercise a right of first refusal. It's unclear how the two remaining partners plan to divide the Chicago fund operator's 37.5% stake. Simon, an Indianapolis REIT, currently holds a 31.5% interest and manages the property. Institutional Mall Investors, an entity controlled by Calpers and Miller Capital Advisory of Skokie, Ill., holds the remaining 31% stake. The mall has an $821 million mortgage, most of which was securitized, that matures in 2015. The property was appraised at $1.2 billion in November 2005, according to a servicer report.



Houston Galleria was built in 1970 as part of the massive mixed-use Galleria complex, which includes 1.2 million sf of office space and two Westin hotels, which are separately owned. The upscale mall has undergone four expansions and renovations, the latest just a few years ago. The occupancy rate was 91% as of September, down just slightly from 93% the year before. Top-flight malls like Houston Galleria haven't been hit as hard as other properties by the recession because retailers are reluctant to give up their prime locations.

The mall has more than 375 stores and restaurants and an ice skating rink. It is anchored by Macy's (233,000 sf), Nordstrom (216,000 sf), Neiman Marcus (200,000 sf) and Saks Fifth Avenue (186,000 sf). There is some 1.2 million square feet of in-line space whose tenants include such high-end retailers as Gucci, Cartier and Tiffany & Co.
---
PREIT Sells Seven Centers for $200 Mil.

Cedar Shopping Centers Inc., on behalf of a joint venture with RioCan Real Estate Investment Trust of Toronto, Canada, agreed to purchase five anchored shopping centers from Pennsylvania Real Estate Investment Trust (PREIT) for $134 million. Cedar could purchase two more properties. The aggregate purchase price for all seven properties would be $200 million. Certain "earn-out" arrangements for lease-up of vacant premises during the next two years could potentially result in a further increase of the aggregate purchase price. Three of the initial five properties to be acquired by the Cedar/RioCan joint venture are in Pennsylvania, one in New Jersey, and one in Virginia. The remaining two properties potentially to be acquired are also in Pennsylvania.

Four of the properties are anchored or shadow-anchored by supermarkets or a "club" store. The aggregate owned gross leasable area of the initial five properties is approximately 936,000 square feet; for the seven properties the total owned-GLA is approximately 1.8 million square feet. The initial five properties consist of: Monroe Marketplace in Selinsgrove, PA, Creekview Shopping Center in Warrington, PA, Pitney Road Plaza in Lancaster, PA, Sunrise Plaza, in Forked River, NJ, and New River Valley Center in Christiansburg, VA.

The two properties presently owned by PREIT together with joint venture partners, which are in contract to be sold to Cedar, include Red Rose Commons in Lancaster, PA and Whitehall Mall in Allentown, PA. The five properties being acquired by the existing Cedar (20%) and RioCan (80%) joint venture feature occupancy of approximately 97%; occupancy at Red Rose Commons is approximately 85% and occupancy at the Whitehall Mall (including the covered mall area) is approximately 92%. The weighted average remaining lease term for all seven properties is 9.2 years and the weighted average base lease rate is $10.06 per square foot. All closings, other than Whitehall Mall, are expected to occur by the end of 2010.

According to a press release by RioCan, the acquisition was completed at a weighted average cap rate of approximately 7.6%.
---
Blockbuster Files Bankruptcy

Blockbuster filed for bankruptcy Thursday in its latest attempt to overcome nearly $1 billion in debt. The movie rental store's U.S. businesses filed for Chapter 11 protection in the U.S. Bankruptcy Court for the Southern District of New York. As part of its recapitalization plan, Blockbuster (BBI, Fortune 500) said it would attempt to reduce its debt load to $100 million or less. In a September 2010 release, the company said it has secured $125 million in financing from senior bondholders to keep its remaining U.S. businesses open during the bankruptcy proceedings. Its stores, DVD vending kiosks, by-mail and digital businesses will continue serving customers. But the company will have to implement major cost-cutting measures to repay its investors.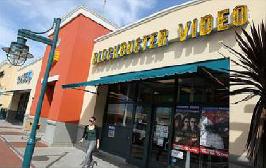 Blockbuster has struggled for survival ever since media conglomerate Viacom (VIA) spun off the company in 2004. As a part of the deal, the company had to pay Viacom shareholders a $5 per-share dividend, and the movie rental giant racked up about $1 billion of debt in the process. The company also suffered losses from unprofitable stores and increased competition from both Netflix (NFLX) and Coinstar's (CSTR) Redbox.

Blockbuster's advantage over its competitors continues to be its selection of new releases and large volume of titles in every store. But customers who look for lower prices have turned to Redbox, and those who prefer the ultimate convenience of never leaving home often prefer Netflix's by-mail service.

Blockbuster warned of a possible bankruptcy as early as March of this year. To help solve its debt problems, Blockbuster began shutting down a third of its 4,500 U.S. stores last year, and now operates about 3,000 locations in the United States.
---
Cedar Buys NJ Mall

Cedar Shopping Centers Inc. reported that it closed on the purchase of a shopping center in New Jersey for $26.5 million on October 13 th. The company bought Cross Keys Place in Sewell, N.J., on behalf of a joint venture between Cedar and RioCan Real Estate Investment Trust of Toronto, Canada.

Cedar owns 20 percent of the joint venture and RioCan owns 80 percent. The deal is expected to close with November. Cross Keys Place with 148,000 SF was built in 2007 and includes anchor tenants Sports Authority, Bed, Bath & Beyond, AC Moore, Old Navy and Petco. Leases for those five tenants extend from 2018 through 2023, excluding extension options.
---
AVG Presents at IAAO's Annual Conference

American Valuation Group, Inc. recently announced that Mark T. Kenney, MAI, SRPA, MRICS, MBA, President of American Valuation Group, Inc. made a presentation entitled "A Tale of Two Malls" at the 2010 International Association of Assessing Officers' (IAAO) 76th Annual Conference on August 31st at the Walt Disney Dolphin Hotel in Orlando, Florida. Mr. Kenney's presentation highlighted the special valuation issues associated with the Eden Prairie Center, Eden Prairie, Minnesota and The Maine Mall, South Portland, Maine tax appeal litigations.

Eden Prairie Center is a 1,342,000 square foot two-level enclosed super-regional shopping mall, which opened in 1976, was renovated in 1989 and 1994, and repositioned in 2001. The property is located in the Southwest area of the Twin Cities market and convenient to I-494. The shopping mall is anchored by Kohl's, Sears, Target Greatland, Von Maur and JCPenney. The repositioning involved adding a new Von Maur department store, an AMC multiplex theatres, a Barnes & Noble, more in-lines shops and a restaurant wing.

The Maine Mall is a 1,020,000 square foot one-level, enclosed, super-regional shopping mall, which opened in 1971, was expanded in 1989 and renovated in 1994. It is the largest and most successful mall in the state, and is located in the largest metro area with convenient access to I-95. The Maine Mall is anchored by JCPenney, Macy's, Sears, Best Buy and Sports Authority. It is the dominant mall in its trade area due to size, location and tenant mix. In addition to the anchor stores, the mall has over 140 stores and restaurants.

American Valuation Group, Inc. was retained for appraisal services and expert testimony involving both the Eden Prairie Center and The Maine Mall tax appeal litigation proceedings. "Proper analysis of what is the real estate value of shopping malls was the main focus of both cases," said Mark T. Kenney, MAI, SRPA, MRICS, MBA, President of American Valuation Group, Inc. Mr. Kenney is the author of "Does Shopping Mall Development Create Business Value?," and other shopping mall articles that appeared in The Appraisal Journal, a leading industry journal published by the Appraisal Institute.
---
Borders Selling Store and Headquarters

Agree Realty has listed for sale the Borders Inc. corporate headquarters at 100 Phoenix Dr. in Ann Arbor, Michigan. The listing - including the purchase price of $18.349 million for the 460,000 square foot facility that only holds about 600 employees right now - offers some insight into the dynamics behind the struggles of the bookseller. It also shows that Agree, which depends on Borders for 27 percent of its $34 million in annual rental income, is diversifying.

At the same time, Agree Realty is also listing another Borders property: The standalone store at 4545 Kenny Road in Columbus, Ohio. This 21,000-square-foot store, leased into 2015, is priced at $3.525 million, or about $168 per square foot. The capitalization rate - or rate of return for the investment, based on the net operating income and purchase price - is 11 percent for an investor at that price. Cap rates are one marker of risk for an investor. For a building like this - a "net leased building" because it's a standalone property leased to a single tenant ranges in the Columbus market today hover just under 10 percent. By comparison, a strong credit tenant would likely generate a cap rate between 5-6 percent. Borders has announced plans to close stores. Agree Realty had no comment.
---
Recent Transactions

A real estate arm of Wal-Mart Stores Inc. has purchased the empty Expo Design Center near 100 Oaks Mall, Nashville, TN, planning a smaller, urban version of its superstore, the seller reported in October. "It will be easy for them to convert (the Expo Design Center),"' said George Tomlin of GBT Realty, who had bought the property a year earlier from Home Depot with fellow investor Carl Adams Jr. of consulting firm Environ. The two sold the 9.4-acre site to Wal-Mart Real Estate Business Trust for $12.4 million ($130/SF) according to a recorded deed, $3 million more than the local investors had paid a year prior.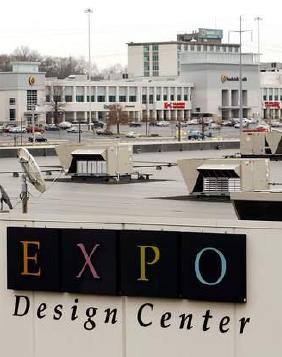 The deal was a good one for the local investors and for Wal-Mart, which has been looking for urban sites zoned for retail in cities such as Nashville. The expo design center is 95,000 square feet, and Wal-Mart plans to keep it and rehab it into a Wal-Mart store, Tomlin said. Wal-Mart superstores normally are about 185,000 square feet, and its neighborhood market grocery stores are closer to 42,000 square feet, according to the company's website.

In another recent transaction, One Liberty Properties, Inc. (OLP) announced on October 13th that it has acquired a retail property leased to Whole Foods Market, Inc (WFMI) located in West Hartford, Connecticut for $20.55 million ($436/SF). Approximately $13.0 million of the purchase price was paid through the assumption of an existing first mortgage and the balance was paid in cash. The property is 47,174 square feet and is situated on 3.72 acres that includes the supermarket and a related parking lot.

The property is prominently located across from the approximately 550,000 square foot Mixed Development Retail Lifestyle Center -- Blue Black Square. The Whole Foods market is ten minutes away from the communities of Farmington, Avon, Simsbury and Canton, Connecticut and is easily accessible along routes 4 and 44, in the greater Hartford area. The leases expire January 31, 2026 and are subject to four renewal options, each option for five years. With this acquisition, the Company has added ten properties in 2010 to its portfolio at a cost of approximately $62 million.
---